29.10.2018 | Study Protocol | Ausgabe 11/2018 Open Access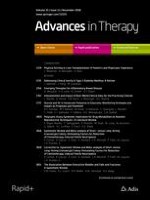 Prospective, Multicentre Trial of Methoxyflurane for Acute Trauma-Related Pain in Helicopter Emergency Medical Systems and Hostile Environments: METEORA Protocol
Zeitschrift:
Autoren:

Franco Marinangeli, Giorgio Reggiardo, Antonella Sblendido, Amedeo Soldi, Alberto Farina, On behalf of The METEORA Group
Wichtige Hinweise
Electronic supplementary material
Enhanced digital features
Abstract
Introduction
The inhalational analgesic low-dose methoxyflurane has been widely used by Australian ambulance services since 1975 and is now approved in Europe for emergency relief of moderate-to-severe trauma-related pain in conscious adult patients. The use of methoxyflurane in hostile environments is of special interest given its portability, ease of use and rapid onset of action. This trial will investigate the efficacy, tolerability and practicality of use of inhaled methoxyflurane in patients with moderate-to-severe trauma-related pain rescued from hostile mountainous environments by the Helicopter Emergency Medical Service (HEMS) in Italy.
Methods
METEORA is a phase IIIb, prospective, single-arm, multicentre trial. Approximately 200 adult patients with a pain score of at least 4 on the numerical rating scale (NRS) due to limb trauma rescued by HEMS will be enrolled. Patients will receive up to 2 × 3 mL methoxyflurane, self-administered by the patient by inhalation under medical supervision. Rescue medication will be permitted if required.
Planned Outcomes
Pain intensity will be measured using a 100-mm visual analogue scale (VAS) at baseline, at 5, 10, 15, 20, 30, 45 and 60 min after the start of methoxyflurane inhalation and when positioning the patient on a spinal board or stretcher; and also using the NRS at enrolment and at 10 min. Use of rescue medication (yes/no) will be recorded. The patient will rate efficacy and the healthcare professional will rate practicality of methoxyflurane treatment at 30 and 60 min using a 5-point Likert scale. Vital signs will be measured at baseline, 10, 30 and 60 min. Assessments after 30 min will only be performed for patients using a second inhaler. Adverse events will be recorded until safety follow-up at 3 ± 1 days. The primary endpoint is the percentage of patients achieving at least 30% improvement from baseline in VAS pain intensity within the first 10 min of methoxyflurane administration.
Trial Registration
EudraCT number: 2017-004601-40.
Funding
Mundipharma Pharmaceuticals, srl.
Plain Language Summary
Plain language summary available for this article.