01.12.2018 | Review | Ausgabe 1/2018 Open Access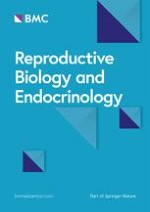 Prostaglandin E2 involvement in mammalian female fertility: ovulation, fertilization, embryo development and early implantation
Zeitschrift:
Autoren:

Jean Damascene Niringiyumukiza, Hongcai Cai, Wenpei Xiang
Abstract
Background
Infertility in mammalian females has been a challenge in reproductive medicine. The causes of female infertility include anovulation, ovulated oocyte defects, abnormal fertilization, and insufficient luteal support for embryo development, as well as early implantation. Ovulation induction, in vitro fertilization and luteal support regimens have been performed for decades to increase fertility rates. The identification of proteins and biochemical factors involved in female reproduction is essential to further increase female fertility rates. Evidence has shown that prostaglandins (PGs) might be involved in the female reproductive process, mainly ovulation, fertilization, and implantation. However, only a few studies on individual PGs in female reproduction have been done so far. This review aimed to identify the pivotal role of prostaglandin E2 (PGE2), a predominant PG, in female reproduction to improve fertility, specifically ovulation, fertilization, embryo development and early implantation.
Results
Prostaglandin E2 (PGE2) was shown to play a relevant role in the ovulatory cascade, including meiotic maturation, cumulus expansion and follicle rupture, through inducing ovulatory genes, such as
Areg
,
Ereg
,
Has2
and Tnfaip6, as well as increasing intracellular cAMP levels. PGE2 reduces extracellular matrix viscosity and thereby optimizes the conditions for sperm penetration. PGE2 reduces the phagocytic activity of polymorphonuclear neutrophils (PMNs) against sperm. In the presence of PGE2, sperm function and binding capacity to oocytes are enhanced. PGE2 maintains luteal function for embryo development and early implantation. In addition, it induces chemokine expression for trophoblast apposition and adhesion to the decidua for implantation.
Conclusion
It has been shown that PGE2 positively affects different stages of female fertility. Therefore, PGE2 should be taken into consideration when optimizing reproduction in infertile females. We suggest that in clinical practice, the administration of non-steroidal anti-inflammatory drugs, which are PGE2 synthesis inhibitors, should be reasonable and limited in infertile women. Additionally, assessments of PGE2 protein and receptor expression levels should be taken into consideration.