01.12.2017 | Research | Ausgabe 1/2017 Open Access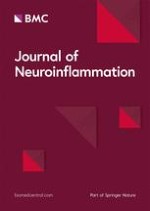 Protective and therapeutic role of 2-carba-cyclic phosphatidic acid in demyelinating disease
Zeitschrift:
Autoren:

Shinji Yamamoto, Kota Yamashina, Masaki Ishikawa, Mari Gotoh, Sosuke Yagishita, Kensuke Iwasa, Kei Maruyama, Kimiko Murakami-Murofushi, Keisuke Yoshikawa
Abstract
Background
Multiple sclerosis is a neuroinflammatory demyelinating and neurodegenerative disease of the central nervous system characterized by recurrent and progressive demyelination/remyelination cycles, neuroinflammation, oligodendrocyte loss, demyelination, and axonal degeneration. Cyclic phosphatidic acid (cPA) is a natural phospholipid mediator with a unique cyclic phosphate ring structure at the
sn
-2 and
sn-
3 positions of the glycerol backbone. We reported earlier that cPA elicits a neurotrophin-like action and protects hippocampal neurons from ischemia-induced delayed neuronal death. We designed, chemically synthesized, and metabolically stabilized derivatives of cPA: 2-carba-cPA (2ccPA), a synthesized compound in which one of the phosphate oxygen molecules is replaced with a methylene group at the
sn-
2 position. In the present study, we investigated whether 2ccPA exerts protective effects in oligodendrocytes and suppresses pathology in the two most common mouse models of multiple sclerosis.
Methods
To evaluate whether 2ccPA has potential beneficial effects on the pathology of multiple sclerosis, we investigated the effects of 2ccPA on oligodendrocyte cell death in vitro and administrated 2ccPA to mouse models of experimental autoimmune encephalomyelitis (EAE) and cuprizone-induced demyelination.
Results
We demonstrated that 2ccPA suppressed the CoCl2-induced increase in the Bax/Bcl-2 protein expression ratio and phosphorylation levels of p38MAPK and JNK protein. 2ccPA treatment reduced cuprizone-induced demyelination, microglial activation, NLRP3 inflammasome, and motor dysfunction. Furthermore, 2ccPA treatment reduced autoreactive T cells and macrophages, spinal cord injury, and pathological scores in EAE, the autoimmune multiple sclerosis mouse model.
Conclusions
We demonstrated that 2ccPA protected oligodendrocytes via suppression of the mitochondrial apoptosis pathway. Also, we found beneficial effects of 2ccPA in the multiperiod of cuprizone-induced demyelination and the pathology of EAE. These data indicate that 2ccPA may be a promising compound for the development of new drugs to treat demyelinating disease and ameliorate the symptoms of multiple sclerosis.