01.12.2018 | Study protocol | Ausgabe 1/2018 Open Access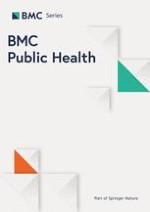 Protocol: a multi-level intervention program to reduce stress in 9-1-1 telecommunicators
Zeitschrift:
Autoren:

Hendrika Meischke, Michelle Lilly, Randal Beaton, Rebecca Calhoun, Ann Tu, Scott Stangenes, Ian Painter, Debra Revere, Janet Baseman
Abstract
Background
Nationwide, emergency response systems depend on 9-1-1 telecommunicators to prioritize, triage, and dispatch assistance to those in distress. 9-1-1 call center telecommunicators (TCs) are challenged by acute and chronic workplace stressors: tense interactions with citizen callers in crisis; overtime; shift-work; ever-changing technologies; and negative work culture, including co-worker conflict. This workforce is also subject to routine exposures to secondary traumatization while handling calls involving emergency situations and while making time urgent, high stake decisions over the phone. Our study aims to test the effectiveness of a multi-part intervention to reduce stress in 9-1-1 TCs through an online mindfulness training and a toolkit containing workplace stressor reduction resources.
Methods/design
The study employs a randomized controlled trial design with three data collection points. The multi-part intervention includes an individual-level online mindfulness training and a call center-level organizational stress reduction toolkit. 160 TCs will be recruited from 9-1-1 call centers, complete a baseline survey at enrollment, and are randomly assigned to an intervention or a control group. Intervention group participants will start a 7-week online mindfulness training developed in-house and tailored to 9-1-1 TCs and their call center environment; control participants will be "waitlisted" and start the training after the study period ends. Following the intervention group's completion of the mindfulness training, all participants complete a second survey. Next, the online toolkit with call-center wide stress reduction resources is made available to managers of all participating call centers. After 3 months, a third survey will be completed by all participants. The primary outcome is 9-1-1 TCs' self-reported symptoms of stress at three time points as measured by the C-SOSI (Calgary Symptoms of Stress Inventory). Secondary outcomes will include: perceptions of social work environment (measured by metrics of social support and network conflict); mindfulness; and perceptions of social work environment and mindfulness as mediators of stress reduction.
Discussion
This study will evaluate the effectiveness of an online mindfulness training and call center-wide stress reduction toolkit in reducing self-reported stress in 9-1-1 TCs. The results of this study will add to the growing body of research on worksite stress reduction programs.
Trial registration
ClinicalTrials.gov Registration Number:
NCT02961621
Registered on November 7, 2016 (retrospectively registered).