01.12.2017 | Review | Ausgabe 1/2017 Open Access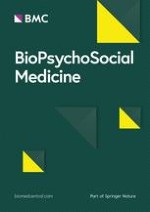 Psycho-oncology in Korea: past, present and future
Zeitschrift:
Autoren:

Hyun Jeong Lee, Kwang-Min Lee, Dooyoung Jung, Eun-Jung Shim, Bong-Jin Hahm, Jong-Heun Kim
Abstract
Background
Psycho-oncology in Korea was introduced among the circle of consultation-liaison psychiatrists, in the 1990s. For almost 25 years, the field has been developing at a steady pace as the psychosocial needs of patients with cancer continue to increase. In this study, we review the history of psycho-oncology in Korea, in a chronological order, within the domains of clinical practice, research activity, training, and public policy.
Main body
Before the 1990s, patients with cancer with psychiatric comorbidities were usually taken care of by consultation-liaison psychiatrists in general hospitals. In 1993, psycho-oncology was first introduced by psychiatrists. Psychologists, nurses, and social workers have also been increasingly involved in providing psychosocial care for patients with cancer. Professionals from various disciplines began to communicate, and agreed to found the Korean Psycho-Oncology Study Group (KPOSG) in 2006, the first academic society in this field. In 2009, National Cancer Center published the "Recommendations for Distress Management in Patients with Cancer", which are consensus-based guidelines for Korean patients. In 2014, the KPOSG was dissolved and absorbed into a new organization, the Korean Psycho-Oncology Society (KPOS). It functions as a center of development of psycho-oncology, publishing official journals, and hosting annual conferences. There are many challenges, including, low awareness of psycho-oncology, presence of undertreated psychiatric disorders in patients with cancer, shortage of well-trained psycho-oncologists, stigma, and suicide risk. It is important to improve the cancer care system to the extent that psycho-oncology is integrated with mainstream oncology. Considering the socio-cultural characteristics of Korean cancer care, a Korean model of distress management is being prepared by the KPOS.
Conclusion
This article provides an overview of the development, current issues, and future challenges of psycho-oncology in Korea. Through its long journey to overcome the many barriers and stigmas of cancer and mental illnesses, psycho-oncology is now acknowledged as an essential part of integrated supportive care in cancer. Active research and international cooperation can gradually shape the Korean model of distress management.