01.12.2015 | Research article | Ausgabe 1/2015 Open Access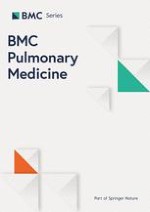 Pulmonary artery enlargement in schistosomiasis associated pulmonary arterial hypertension
Zeitschrift:
Autoren:

Susana Hoette, Claudia Figueiredo, Bruno Dias, Jose Leonidas Alves-Jr, Francisca Gavilanes, Luis Felipe Prada, Dany Jasinowodolinski, Luciana Tamie Kato Morinaga, Carlos Jardim, Caio Julio Cesar Fernandes, Rogério Souza
Wichtige Hinweise
Competing interests
The authors declare that they have no competing interests.
Authors' contributions
SH, CJCF, CJ and RS designed the study; SH, BD, FG, JLA, LFP and LTKM reviewed all the charts of the patients followed in the service to identify those that met the inclusion criteria and collected clinical and hemodynamic data; DJ and CF reviewed all CT scans; SH, CJCF, CJ and RS analyzed all the data and drafted the first version of the manuscript. All authors revised the manuscript and have given approval of the current version.
Abstract
Background
Schistosomiasis associated pulmonary arterial hypertension (Sch-PAH) might represent the most prevalent form of PAH worldwide. In Sch-PAH, the presence of aneurismal dilation of the pulmonary artery has been described, although it is still a matter of debate whether on average the pulmonary artery is more enlarged in Sc-PAH than IPAH.
Methods
We retrospectively evaluated patients with IPAH (
n
 = 25) and Sch-PAH (
n
 = 22) who underwent computed tomography pulmonary angiogram and right heart catheterization.
Results
Sch-PAH patients were older and presented less severe hemodynamic profiles. Main pulmonary artery diameter (MPAD) was greater in Sch-PAH than IPAH (4.5 ± 1.8 vs 3.7 ± 1.1 cm,
p
 = 0.018). For the same level of mean pulmonary artery pressure, the MPAD in Sch-PAH was 0.89 cm larger than in IPAH (Covariance model
p
 = 0.02).
Conclusion
This study demonstrated that pulmonary artery enlargement is more pronounced in Sch-PAH than IPAH, independently of mean pulmonary artery pressure level, suggesting that this is more likely a feature of Sch-PAH.