01.12.2017 | Research | Ausgabe 1/2017 Open Access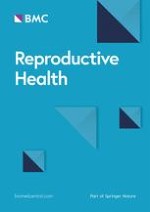 Qualitative assessment of women's satisfaction with maternal health care in referral hospitals in Nigeria
Zeitschrift:
Autoren:

Friday Okonofua, Rosemary Ogu, Kingsley Agholor, Ola Okike, Rukiyat Abdus-salam, Mohammed Gana, Abdullahi Randawa, Eghe Abe, Adetoye Durodola, Hadiza Galadanci, The WHARC WHO FMOH MNCH Implementation Research Study Team
Abstract
Background
Available evidence suggests that the low use of antenatal, delivery, and post-natal services by Nigerian women may be due to their perceptions of low quality of care in health facilities. This study investigated the perceptions of women regarding their satisfaction with the maternity services offered in secondary and tertiary hospitals in Nigeria.
Methods
Five focus group discussions (FGDs) were held with women in eight secondary and tertiary hospitals in four of the six geo-political zones of the country. In all, 40 FGDs were held with women attending antenatal and post-natal clinics in the hospitals. The questions assessed women's level of satisfaction with the care they received in the hospitals, their views on what needed to be done to improve patients' satisfaction, and the overall quality of maternity services in the hospitals. The discussions were audio-taped, transcribed, and analyzed by themes using Atlas ti computer software.
Results
Few of the participants expressed satisfaction with the quality of care they received during antenatal, intrapartum, and postnatal care. Many had areas of dissatisfaction, or were not satisfied at all with the quality of care. Reasons for dissatisfaction included poor staff attitude, long waiting time, poor attention to women in labour, high cost of services, and sub-standard facilities. These sources of dissatisfaction were given as the reasons why women often preferred traditional rather than modern facility based maternity care. The recommendations they made for improving maternity care were also consistent with their perceptions of the gaps and inadequacies. These included the improvement of hospital facilities, re-organization of services to eliminate delays, the training and re-training of health workers, and feedback/counseling and education of women.
Conclusion
A women-friendly approach to delivery of maternal health care based on adequate response to women's concerns and experiences of health care will be critical to curbing women's dissatisfaction with modern facility based health care, improving access to maternal health, and reducing maternal morbidity and mortality in Nigeria.