01.12.2018 | Research | Ausgabe 1/2018 Open Access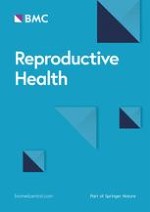 Quality of care during childbirth in Tanzania: identification of areas that need improvement
Zeitschrift:
Autoren:

Andrea Solnes Miltenburg, Richard Forget Kiritta, Tarek Meguid, Johanne Sundby
Wichtige Hinweise
Electronic supplementary material
Abstract
Background
Making use of good, evidence based routines, for management of normal childbirth is essential to ensure quality of care and prevent, identify and manage complications if they occur. Two essential routine care interventions as defined by the World Health Organization are the use of the Partograph and Active Management of the Third Stage of Labour. Both interventions have been evaluated for their ability to assist health providers to detect and deal with complications. There is however little research about the quality of such interventions for routine care. Qualitative studies can help to understand how such complex interventions are implemented. This paper reports on findings from an observation study on maternity wards in Tanzania.
Methods
The study took place in the Lake Zone in Tanzania. Between 2014 and 2016 the first author observed and participated in the care for women on maternity wards in four rural and semi-urban health facilities. The data is a result of approximately 1300 hours of observations, systematically recorded primarily in observation notes and notes of informal conversations with health providers, women and their families. Detailed description of care processes were analysed using an ethnographic analysis approach focused on the sequential relationship of the 'stages of labour'. Themes were identified through identification of recurrent patterns.
Results
Three themes were identified: 1) Women's movement between rooms during birth, 2) health providers' assumptions and hope for a 'normal' birth, 3) fear of poor outcomes that stimulates intervention during birth. Women move between different rooms during childbirth which influences the care they receive. Few women were monitored during their first stage of labour. Routine birth monitoring appeared absent due to health providers 'assumptions and hope for good outcomes. This was rooted in a general belief that most women eventually give birth without problems and the partograph did not correspond with health providers' experience of the birth process. Contextual circumstances also limited health worker ability to act in case of complications. At the same time, fear for being held personally responsible for outcomes triggered active intervention in second stage of labour, even if there was no indication to intervene.
Conclusions
Insufficient monitoring leads to poor preparedness of health providers both for normal birth and in case of complications. As a result both underuse and overuse of interventions contribute to poor quality of care. Risk and complication management have for many years been prioritized at the expense of routine care for all women. Complex evaluations are needed to understand the current implementation gaps and find ways for improving quality of care for all women.