01.12.2012 | Research article | Ausgabe 1/2012 Open Access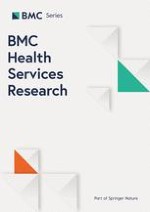 Quality of generic medicines in South Africa: Perceptions versus Reality – A qualitative study
Zeitschrift:
Autoren:

Aarti Patel, Robin Gauld, Pauline Norris, Thomas Rades
Wichtige Hinweise
Competing interests
The authors have no competing interests to declare.
Authors' contributions
The study was designed by all four authors. Field work, laboratory testing and initial analysis was undertaken by AP. RG and PN reviewed the qualitative findings. TR reviewed the
in-vitro
results. The paper was initially drafted by AP, with review and additions by the others. All authors read and approved the final manuscript.
Abstract
Background
Generic Medicines are an important policy option allowing for access to affordable, essential medicines. Quality of generic medicines must be guaranteed through the activities of national medicines regulatory authorities. Existing negative perceptions surrounding the quality of generic medicines must be addressed to ensure that people use them with confidence. Campaigns to increase the uptake of generic medicines by consumers and providers of healthcare need to be informed by local norms and practices. This study sought to compare South African consumers' and healthcare providers' perceptions of quality of generics to the actual quality of selected products.
Methods
The study was conducted at the local level in three cities of South Africa: Johannesburg, Durban and Cape Town. Purposive sampling was used to recruit consumer participants (n = 73) and random sampling used to recruit healthcare providers from public and private sectors (n = 15). Data were obtained through twelve focus group discussions with consumers and semi-structured interviews (n = 15) with healthcare providers in order to gain familiarity with perceptions of quality. One hundred and thirty five products comprising paracetamol tablets (n = 47), amoxicillin capsules (n = 45) and hydrochlorothiazide tablets (n = 43) were sourced from public and private sector healthcare providers. These products were subjected to
in vitro
dissolution, uniformity of weight and identity (Fourier Transformed Infrared Spectroscopy) tests using prescribed methods from the British (2005) and United States Pharmacopeias (2006).
Results
Respondents described drug quality in relation to the effect on symptoms. Procurement and use behavior of healthcare providers was influenced by prior experience, manufacturers' names and consumers' ability to pay. All formulations passed the
in vitro
tests for quality.
Conclusions
This study showed clear differences between perceptions of quality and actual quality of medicines suggesting deficiencies in public engagement by government regarding the implementation of generic medicines policy. Implementation of generic medicines policy requires the involvement of consumers and healthcare providers to specifically address their information gaps and needs.