01.12.2017 | Research article | Ausgabe 1/2017 Open Access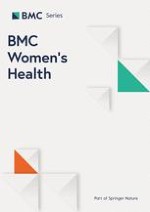 Quality of life of breast and cervical cancer survivors
Zeitschrift:
Autoren:

Huei-Ying Huang, Wen-Chen Tsai, Wen-Yu Chou, Yao-Ching Hung, Liang-Chih Liu, Kuo-Feng Huang, Wen-Ching Wang, Kam-Wing Leung, Ruey-Kuen Hsieh, Pei-Tseng Kung
Abstract
Background
Breast and cervical cancer are the most common cancers affecting women. The symptom distresses experienced by cancer survivors are critical factors influencing their quality of life (QOL). This study investigated the QOL of breast and cervical cancer survivors, their physical, psychological and social conditions.
Methods
The participants were older than 20 years, had been diagnosed with breast or cervical cancer for more than 2 years, and had completed their cancer treatment. The survey incorporated the QOL questionnaires developed by the European Organization of Research and Treatment for Cancer and a self-designed questionnaire.
Results
The mean age at diagnosis was 48.89 ± 8.53 years for the breast cancer survivors and 49.00 ± 10.30 years for the cervical cancer survivors. The corresponding QOL scores were 75.33 ± 20.25 and 75.56 ± 17.93. The factors influencing QOL of breast cancer survivors were household income, number of comorbidities, stage of cancer, type of cancer treatment and duration of illness, whereas the factor related to QOL of cervical cancer survivors was only household income.
Conclusions
The QOL of the two groups was similar. Healthcare providers should demonstrate greater concern toward breast and cervical cancer survivors.