01.12.2012 | Research article | Ausgabe 1/2012 Open Access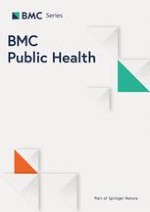 Quantity of documentation of maltreatment risk factors in injury-related paediatric hospitalisations
Zeitschrift:
Autoren:

Kirsten McKenzie, Debbie A Scott
Wichtige Hinweise
Competing interests
The authors declare that they have no competing interests.
Authors' contribution
Both authors made an important contribution to the development of the research concept and methodology, data collection, data entry and interpretation of results. KM conducted all analyses for this manuscript. KM was primarily responsible for developing the first draft of the manuscript, and DS refined and completed the draft. Both authors read and approved the final manuscript.
Background
The identification of child maltreatment injuries in routine health data collections, such as hospital morbidity data collections, enables an efficient and nationally standardised source to capture valid and reliable health data and information pertaining to the circumstances surrounding hospitalisation. However, to date, there has been no research conducted which examines the collection and quantity of child maltreatment information in routinely collected health data collections in the Australian context and only limited research at an international level. The current study examined the quantity of documentation of maltreatment risk factors in injury-related paediatric hospitalisations in Queensland, Australia.
Methods
This study involved a retrospective medical record review, text extraction and coding methodology to assess the quantity of documentation of risk factors and the subsequent utility of data in hospital records for describing child maltreatment and data linkage to Child Protection Service (CPS)
.
A stratified sample of hospitals across Queensland was selected for this study, and from within those hospitals a sample of cases were selected for review. A previous article written by the authors has described the hospital and patient selection in detail and as such, this article will only describe this process briefly [
6
].
Sample selection
The aim in selecting hospitals in the sample was to identify a representative sample of large, medium and small caseload public hospitals from metropolitan, rural and remote areas throughout Queensland. The final sample of 20 hospitals included (7 large, 7 medium, and 6 small). Once hospitals were sampled, ethical clearances were obtained from all relevant hospital ethics committees to seek approval to access medical records from each facility. Once ethical approvals were obtained, a second stage of sampling was undertaken to identify patients for inclusion in the study.
Sample selection of patients was conducted using the State Health Department admitted patient data collection (Queensland Health Admitted Patient Collection (QHADPC)), which contains unit record data for each hospital separation from all hospitals within the State. The admission year range for selection of cases was 2003 to 2006, and the age range included only cases under 18 years of age. To ensure a sufficient sample of cases of child maltreatment in the "Any Maltreatment Code" sample, cases were eligible for selection if there was a range of definitive maltreatment codes or possible maltreatment codes assigned as either a principal diagnosis, an additional diagnosis, an external cause or a procedure in the patient's hospital separation data as follows (with each of these codes present for at least one or more sampled cases):
a)
One or more of the ICD-10-AM codes T74.0-T74.9, Z04.4, Z04.5, Z61.4, Z61.5, Z61.6, Z62.0, Z62.3, Z62.4, Z62.5, Z62.6
b)
An ICD-10-AM external cause code in the range X85-Y09 with a fifth-digit value of 1, 2, or 3 for 15 to 17 year old children or a fifth-digit value of 1, 2, 3, 8, or 9 for patients under 15 years of age, or
c)
An ACHI procedure code of 5830600 or 9608400 reported in any of the procedure codes assigned.
To take into account the different caseloads of different hospitals and to approximate a probability-based result, the number of cases for selection at each hospital was stratified according to the size of the hospital. The initial screening of QHADPC data found 511 eligible cases available for review that had any of the above codes assigned, and all of these cases were included in the final sample. In addition, a random sample of 500 cases coded as being due to an unintentional injury (i.e. ICD-10-AM external cause codes in the 'Accident' code range V00-X59, with no codes used in the maltreatment/possible maltreatment code range, nor codes from the assault (X85-Y09) or undetermined intent code ranges (Y10-Y34) in the ICD-10-AM) were extracted as a comparison group, and to explore documentation where the presence of risk factors were ruled out. These were grouped into an "Unintentional Injury Code" sample.
Data collection process
Inclusion and exclusion criteria for the targeted sample were provided to the State Health department, and the department extracted the unit record numbers (URN) and hospital identifiers of the sample of records. The department then provided lists of URNs to Health Information Managers (HIMs) within each hospital who extracted individual medical records for the research team to access on site. Two members of the research visited each site and reviewed the medical records. The researcher reviewed the records and extracted text excerpts from the medical records to describe the documented circumstances surrounding the injury event for all cases. Information was extracted from each of the following documentation sources if present: Emergency Department Notes, Admission Notes, Discharge Summary, and the Queensland Health Suspected Child Abuse and Neglect report.
A data collection database was designed for the capture of data and a data collection manual specified the aims of the project, the process for data collection, and items to be collected, and provided a detailed description of the data collection database. The data collection manual prompted researchers to collect all relevant information about circumstances surrounding the event, place of occurrence and activity at time of the event, as well as documented risk factors. Excerpts from the Queensland Health training manual for Child Abuse and Neglect education [
16
] and from the International Classification of External Causes of Injury manual [
17
] were provided in the data collection manual to highlight which relevant risk indicators should be extracted and documented. All researchers were provided both off-site and on-site training in the use of the database and the process for collection of data.
Coding of text extracts
Text extracts were reviewed by researchers (KM and DS) and an additional summary form was created in the database with tickbox fields to indicate the presence or absence of text to describe each of the following risk factors:
1.
History - History of abuse, History of foster care, Previous admissions to hospital, Known to the Child Safety Department
2.
Health/behavioural- Poor physical appearance, Behavioural cues indicative of abuse, Poor general health
3.
Protective- Lack of a protective parent/adult
4.
Substance abuse-Drug abuse of the child/family, Alcohol abuse of the child/family
5.
Disabilities-Physical disabilities of the child/family, Intellectual disabilities of the child/family, Mental health history of the child/family
6.
Socioeconomic-Poor socioeconomic circumstances, Homelessness of the child/family, Transient living circumstances
7.
Criminal-Criminal history of the child/family, Police involvement with the child/family
8.
Family relationship – Relationship instabilities in the family, Domestic violence in the family.
The risk indicators were coded with a value of 1 if it indicated a heightened risk for the child (eg. A history of abuse documented) and a value of 0 if it did not represent a heightened risk for the child (eg. No history of abuse documented). A variable was created which added the values for each of risk indicator variables to provide a sum of all documented risk indicators (with a maximum score of 20 given the 20 risk indicators which were coded).
Data linkage
A dataset containing the researchers' project ID and identifying details of the child was provided by the health department to CPS. An experienced CPS client intake officer manually linked the data using routine CPS intake procedures for each record. De-identified data were then provided to the researchers and these data were merged with the de-identified health dataset using the project ID.
Data analysis
PASW Version 18 was used to conduct descriptive analyses, using frequencies and percentages to quantify the numbers and proportions of patients with documented risk factors for the any maltreatment code sample and the unintentional injury code sample.
Ethics
Ethics approval to conduct this analysis was obtained from the Queensland Health Human Research Ethics Committee, the Queensland University of Technology Ethics Committee, and the human research ethics committees at each hospital site where data was collected (names withheld to protect the confidentiality of the data collection).
Results
Discussion
Examining the extent of documentation of risk factors in relation to their child protection system status offered an external validation of likely child maltreatment (given that contact with the child protection system is generally due to concerns about the risk of maltreatment). Over 93% of the maltreatment code sample were able to be linked with a record on the child protection system for either previous, current or subsequent maltreatment concerns, though 16% of those that linked to child protection had no documented risk factors in the medical record. Given that these cases were coded as maltreatment related and the broad scope of factors included in the risk factor review this absence of documented risk factors may reflect poor documentation practises.
This study does have some limitations. Documentation of risk factors is not a validated measure of existence of these risk factors, but merely an approximation of risk. With limited guidance for clinical staff regarding what factors require documentation in circumstances of maltreatment, documented risk factors are a proxy measure at best. However, it is still important to examine the extent of documentation and the concordance of documentation with child protection records to gauge the likely completeness of documentation practises. While this study has shown some consistent estimates (such as 93% of cases with maltreatment codes having documented risk factors, and a similar proportion of these cases being known to child protection), there were some divergences in the estimates (such as only 11% of the unintentional injury cases having documented risk factors despite almost one-third of this group having a child protection record). Secondly a lack of documentation may not indicate a failure to consider the presence of maltreatment related risk factors, the clinician may simply not have documented this in the medical record. However, this is, of itself, problematic given the importance of the medical record for communication between health staff and its potential use as a source of evidence for prosecution of perpetrators of maltreatment or information for future admissions that may be suspicious for maltreatment.
Conclusion
The apparent lack of documentation for a proportion of cases suggests that clinicians may require additional training about the importance of thorough documentation for all paediatric injury/maltreatment-related hospitalisations. The details surrounding the injury admission and consideration of any maltreatment related risk factors, both identifying their presence and ruling them out are required for each and every case. Further research is needed to explore the nature of documentation for different causes and types of injury, and across different regions/hospitals to gain a more in-depth understanding of documentation patterns. Furthermore, intervention efficacy studies to improve and evaluate documentation practices are needed in an Australian context.
Acknowledgements
We thank Garry Waller and Margaret Campbell who were integral members of the data collection team, coding all medical records and assisting in the extraction of clinical documentation. We acknowledge the support of the Australian Research Council Linkage Grant (LP0882093) and our industry partners at the Department of Communities (particularly Dr Stephen Lake and Jo Clark-Jones for their ongoing support of the project), Queensland Health, and the Abused Child Trust.
This article is published under license to BioMed Central Ltd. This is an Open Access article distributed under the terms of the Creative Commons Attribution License (
http://​creativecommons.​org/​licenses/​by/​2.​0
), which permits unrestricted use, distribution, and reproduction in any medium, provided the original work is properly cited.
Competing interests
The authors declare that they have no competing interests.
Authors' contribution
Both authors made an important contribution to the development of the research concept and methodology, data collection, data entry and interpretation of results. KM conducted all analyses for this manuscript. KM was primarily responsible for developing the first draft of the manuscript, and DS refined and completed the draft. Both authors read and approved the final manuscript.