01.12.2017 | Review | Ausgabe 1/2017 Open Access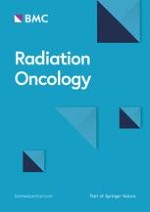 Radiation therapy for older patients with brain tumors
Zeitschrift:
Autoren:

Giuseppe Minniti, Andrea Riccardo Filippi, Mattia Falchetto Osti, Umberto Ricardi
Introduction
Cancer is most frequently diagnosed among individuals aged 65 years and older [
1
–
3
], and the number of older patients with cancer will increase in the future as result of increasing life expectancy of the population [
4
]. As for other cancers, the incidence of either malignant or benign brain tumors has been increasing in the elderly population [
4
], representing an important aspect of public health.
Radiotherapy (RT) given alone or in combination with systemic therapy is a cornerstone of the multidisciplinary management of brain tumors and remains an attractive option for older patients [
5
]. Advances in radiation planning and dose delivery have improved the safety and efficacy of RT, although irradiation of brain tumors is particularly challenging in older patients because of the potential increased radiation-induced toxicity secondary to comorbidities, impaired functional status and neurocognitive function. In addition, older patients are under-represented in randomized controlled clinical trials and clinicians need to extrapolate data from studies done with a much younger cohort. However, treating older patients is not the same as treating patients in their 50s or 60s. The clinical behavior of some tumors changes with age. Some become more aggressive due to a high prevalence of unfavorable genomic changes or resistance to chemotherapy. For these reasons, treatment paradigms for older patients with brain tumors are not well defined.
The purpose of this review is to summarize the published literature on the clinical outcomes of RT for the most common brain tumors in the elderly population, and to address important issues such as optimal radiation dose and fractionation, combining RT with systemic therapy, quality of life and neurocognitive function after RT, and future research priorities for this population.
Methods
A literature search was conducted in MEDLINE PubMed evaluating older people with brain tumors. The search focused on randomized, prospective and retrospective studies published in English. The literature search was performed using a combination of medical subject headings (MeSH) ("brain tumors/radiotherapy" or "gliomas" or "brain metastases" or "lymphomas" or "meningiomas" or "pituitary adenomas" or "acoustic neuromas" or "older" or "elderly") and free text terms ("toxicity" or "radiosurgery" or "fractionated stereotactic radiotherapy" or "chemotherapy" or "chemoradiation"). Relevant prospective and retrospective studies published from 1990 to 2017 were included. Studies published in languages other than English or not involving human subjects were not reviewed. There was no definitive age cutoff used for defining older patients. A total of 312 potentially relevant studies were identified, including 47 prospective/randomized studies and 265 retrospective studies. The results of the literature research were used and included if appropriate.
General aspects of radiation treatment in older patients
In summary, GA is a critical process that can help to identify fit, vulnerable, or frail older cancer patients. Its use should be implemented in clinical practice to help oncologists to guide cancer treatment decision-making and improve function and quality of life of older patients. GA models need to be incorporated in future clinical trials in order to validate their effectiveness in older patients with brain cancer treated with RT and/or chemotherapy.
Malignant gliomas
In summary, RT remains an essential treatment options in older patients with newly diagnosed GBM. An abbreviated course of RT may provide survival benefits similar to those reported with radical RT, maintaining an acceptable quality of life and potentially avoiding the long-term toxicity of more aggressive treatments. TMZ may represent a reasonable treatment option in older patients with MGMT promoter methylated tumors that is associated with survival benefit similar or even better than that reported with standard RT. In contrast, TMZ produces no benefit in patients with unmethylated tumors, and its use as initial treatment is not recommended. Recent studies have clearly demonstrated that the addition of concomitant and adjuvant TMZ to an abbreviated course of RT is a safe and more effective treatment for older patients with GBM as compared with RT alone, suggesting that chemoradiation can be considered the standard therapeutic option for this population.
Primary central nervous system lymphoma
In summary, most studies support the use of chemotherapy-only treatments for elderly patients given the high risks of neurotoxicity associated with radiotherapy. Despite the concerns about the detrimental neurocognitive effects of WBRT in the elderly population with PCNSL, it should not be forgotten that WBRT maintains an important palliative role in patients achieving partial response, or who are not candidate for hd-MTX based chemotherapy. Patients unfit for a protracted course of RT can be offered low-dose WBRT or a course of hypo-fractionated RT (e.g. 30 Gy/10 fractions). For very elderly patients who are too confused to undergo RT safely, palliative management with steroids alone may be the preferred option.
Brain metastases
In summary, data extracted from randomized trials and retrospective studies suggest that SRS is a reasonable approach to older patients with a limited number of brain metastases with both survival benefit and toxicity profile similar to those observed in young adults. Future randomized studies need to investigate the advantages of such approach in the elderly in terms of survival and quality of life over other treatment options.
Benign tumors
Incidence of benign tumors, including meningiomas, acoustic neuromas and pituitary adenomas increases with age [
4
]. Meningiomas constitute the most common non-glial brain tumor histological type and accounts for approximately 12–20% of all primary intracranial tumors. The risk for developing meningioma grows with age and increases dramatically after the age of 65, reaching a peak at the seventh decade of life. An incidence of 8.5 per 100,000 persons per year has been recorded among elderly people, which is significantly higher compared to 1–2.8 cases per 100,000 persons per year estimated for the general population [
4
,
112
]. While surgery has traditionally been the mainstay of treatment of symptomatic and fast growing tumors in all age groups, RT is frequently employed after incomplete resection, recurrent tumors, or for patients at risk of severe morbidity with a reported excellent local control and low toxicity [
113
].
In general, large published series including patients of all ages with a meningioma treated with either SRS or fractionated stereotactic RT (FSRT) reported no differences in local control and treatment-related toxicity between younger and older patients [
114
–
121
]. Two retrospective studies have assessed the outcome of FSRT in older patients with meningiomas [
122
,
123
]. In a series of 121 patients treated with FSRT (55.8 Gy in 1.8 Gy fractions), hypofractionated stereotactic RT (25-35Gy in 5–7 fractions) or SRS (15–18 Gy), Fokas et al. [
122
] reported a similar local control of about 95% at 5 years, with no new neurologic deficits, radiation necrosis or radiation-induced secondary malignancies. In another study of 100 patients aged 65 or older (median age 71 years) treated with FSRT (56.5 Gy), hypofractionated stereotactic RT (36.3 Gy in 5–7 fractions) or single-fraction SRS (17.6 Gy), Kaul et al. [
123
] observed a 5-year local control of 91.1%, with no grade 2 or 3 neurological toxicity. No study have specifically addressed the outcome of RT in older patients with either secreting or nonsecreting pituitary adenomas, and acoustic neuromas; however, data reported in large retrospective studies and systematic reviews show similar local control and toxicity between young and older patients after either SRS or FSRT [
124
–
142
]. Single-fractions doses of 13–16 Gy and 20–28 Gy are usually employed for non-functioning and secreting pituitary adenomas [
124
,
125
,
129
–
134
], respectively, and of 12–14 Gy for acoustic neuromas [
135
,
137
,
139
–
142
]. Hypofractionated RT and FSRT using doses of 21–25 Gy in 3–5 fractions and 45–54 Gy in 25–30 daily fractions of 1.8 Gy, respectively, are frequently employed for large tumors involving the optic pathway or compressing the brainstem [
126
–
128
,
133
–
136
,
138
].
Conclusions
RT remains an effective treatment in elderly patients with brain tumors. For large malignant gliomas, randomized studies comparing standard RT versus hypofractionated RT show similar survival benefit, although short-term courses of RT are associated with a better safety profile. Decisions regarding the choice between RT and TMZ chemotherapy should be based on the assessment of MGMT promoter methylation status. Patients with methylated tumors receive the most significant survival benefit from treatment with TMZ; by contrast, chemotherapy produces no benefit in patients with unmethylated tumors, suggesting that RT is a better option in these patients. An abbreviated course of RT plus TMZ has recently emerged as a safe treatment associated with improved survival over RT alone.
SRS alone represents a feasible approach for older patients with a limited number of brain metastases, with reported survival and risk of neurologic death similar to those observed for younger patients. This approach allows omitting or the delaying the use of WBRT in older patients, who are usually more sensitive to the negative impact of cranial irradiation on neurocognitive function and quality of life. Similarly, the use of stereotactic techniques, either SRS or FSRT, has permitted the delivery of safe radiation doses in older patients with skull base tumors, leading to excellent long-term tumor control with minimal side effects and preservation of quality of life. The choice of stereotactic technique is usually based on size and location of tumor. In clinical practice, SRS is recommended for small-to-moderate tumors (<2.5-3 cm) that do not involve radiosensitive structures, such as optic chiasm and brainstem; hypofractionated SRT or FSRT would be a better treatment option when a single-fraction dose carries an unacceptable risk of toxicity.
Future studies need to evaluate the impact of different radiation techniques on survival, neurocognitive outcome and quality of life in older patients with brain tumors, as well their comparison with regimens incorporating RT and/or chemotherapy. A rigorous assessment of tolerance of different brain structures, including optic chiasm, cranial nerves, brainstem, and hippocampus to different radiation dose/fractionation schedules in older population is a research priority for radiation oncologists.
Acknowledgements
Not applicable
Availability of data and materials section
All data supporting the results of this review are published in the cited references.
Funding
This research received no funding
Authors' contributions
GM, AF, MFO and UR participated in article preparation, lerformed the literature review, and wrote the manuscript. All authors have approved the final article.
Competing interests
All authors declare that they have no competing interests.
Consent for publication
Not applicable.
Ethics approval and consent to participate
Not applicable (literature review).
Publisher's Note
Springer Nature remains neutral with regard to jurisdictional claims in published maps and institutional affiliations.
Open Access
This article is distributed under the terms of the Creative Commons Attribution 4.0 International License (
http://​creativecommons.​org/​licenses/​by/​4.​0/​
), which permits unrestricted use, distribution, and reproduction in any medium, provided you give appropriate credit to the original author(s) and the source, provide a link to the Creative Commons license, and indicate if changes were made. The Creative Commons Public Domain Dedication waiver (
http://​creativecommons.​org/​publicdomain/​zero/​1.​0/​
) applies to the data made available in this article, unless otherwise stated.