01.12.2010 | Original Article | Ausgabe 2/2010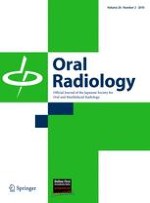 Radiographic study of tooth agenesis in the Turkish population
Zeitschrift:
Autoren:

Ali Murat Aktan, Isa M. Kara, İsmail Şener, Cihan Bereket, Sinan Ay, Mehmet E. Çiftçi
Abstract
Objectives
This retrospective study used panoramic radiographs of a large number of Turkish patients to determine the prevalence of tooth agenesis.
Methods
Data from a total of 100,577 patients were collected from six different regions of Turkey. Five experienced dentists independently examined the files, which included panoramic radiographs and demographic data (age and gender). Tooth agenesis was evaluated for hypodontia and oligodontia. Third molars were excluded from the study. Proportions were compared by using a
z
test, and to detect relationships between categorical variables a chi-square test was performed to determine statistical significance at a level of
P
< 0.05.
Results
Among the 100,577 patients, in total 3,147 teeth were found to be developmentally absent. The prevalence of tooth agenesis and oligodontia in this Turkish population was 3.12 and 0.07%, respectively. Females were more frequently affected than males, and tooth agenesis was found in the maxilla more often than in the mandible. Bilateral agenesis was more common than unilateral. The study found nearly equivalent numbers on the right and left sides, so the ratios of incidence in the two sides were almost identical.
Conclusions
Within the limitations of the study, the present data involve an extensive sample population collected from Turkey's different regions; thus, the findings of this study reflect actual information regarding tooth agenesis throughout the Turkish population.