12.12.2016 | Emergency Radiology | Ausgabe 7/2017 Open Access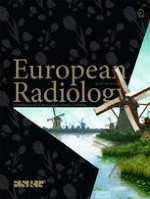 Radiology response in the emergency department during a mass casualty incident: a retrospective study of the two terrorist attacks on 22 July 2011 in Norway
Zeitschrift:
Autoren:

Victoria Solveig Young, Heidi B. Eggesbø, Christine Gaarder, Pål Aksel Næss, Tone Enden
Abstract
Objectives
To describe the use of radiology in the emergency department (ED) in a trauma centre during a mass casualty incident, using a minimum acceptable care (MAC) strategy in which CT was restricted to potentially severe head injuries.
Methods
We retrospectively studied the initial use of imaging on patients triaged to the trauma centre following the twin terrorist attacks in Norway on 22 July 2011.
Results
Nine patients from the explosion and 15 from the shooting were included. Fourteen patients had an Injury Severity Score >15. During the first 15 h, 22/24 patients underwent imaging in the ED. All 15 gunshot patients had plain films taken in the ED, compared to three from the explosion. A CT was performed in 18/24 patients; ten of these were completed in the ED and included five non-head CTs, the latter representing deviations from the MAC strategy. No CT referrals were delayed or declined. Mobilisation of radiology personnel resulted in a tripling of the staff.
Conclusions
Plain film and CT capacity was never exceeded despite deviations from the MAC strategy. An updated disaster management plan will require the radiologist to cancel non-head CTs performed in the ED until no additional MCI patients are expected.
Key points
• Minimum acceptable care (MAC) should replace normal routines in mass casualty incidents.
• MAC implied reduced use of imaging in the emergency department (ED).
• CT in ED was restricted to suspected severe head injuries during MAC.
• The radiologist should cancel all non-head CTs in the ED during MAC.