01.12.2017 | Study protocol | Ausgabe 1/2017 Open Access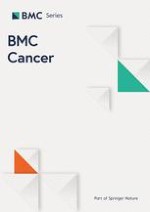 Randomized study comparing full dose monotherapy (S-1 followed by irinotecan) and reduced dose combination therapy (S-1/oxaliplatin followed by S-1/irinotecan) as initial therapy for older patients with metastatic colorectal cancer: NORDIC 9
Zeitschrift:
Autoren:

Stine Braendegaard Winther, Pia Österlund, Åke Berglund, Bengt Glimelius, Camilla Qvortrup, Halfdan Sorbye, Per Pfeiffer, - on behalf of the Academy of Geriatric Cancer Research (AgeCare)
Abbreviations
CGA
Comprehensive geriatric assessment
GFR
Glomerular filtration rate
GST
Geriatric screening tools
mCRC
Metastatic colorectal cancer
NCI-CTC
National Cancer Institute - Common Toxicity Criteria
PD1
Progressive disease to first-line treatment
PD2
Progressive disease to second line treatment
PFS
Progression-free survival
RECIST
Response Evaluation Criteria In Solid Tumors
SIOG
The International Society of Geriatric Oncology
TTFS
Time-To-Failure-of-Strategy
VES-13
The Vulnerable Elders Survey
WHO
World Health Organization
Background
Based on these facts, the ongoing NORDIC 9 trial was initiated to compare full dose single agent S-1 therapy and dose-reduced combination therapy in older patients not considered candidates for standard combination therapy, hypothesizing that reduced combination therapy improves efficacy compared to fulldose monotherapy.
Methods/design
Design
NORDIC 9 is an open multicenter randomized phase II trial aiming at investigating the efficacy of full dose monotherapy (S-1 followed by second line irinotecan upon progression) and a reduced dose combination therapy (S-1/oxaliplatin followed by second line S-1/irinotecan) as initial therapy for older (≥70 years) mCRC patients who are not candidates for full dose standard combination chemotherapy as evaluated by the treating physician (Fig.
1
). Additional therapy with bevacizumab in first-line setting is optional, but that decision should be made before randomization.
×
Participants
One hundred and fifty patients will be enrolled at 20 oncologic departments in Finland, Norway, Sweden and Denmark. All patients must be 70 years or older, have histologically verified colorectal adenocarcinoma, non-resectable mCRC and not be candidate for standard full-dose combination chemotherapy as evaluated by the treating physician. Other inclusion criteria are WHO performance status 0–2, life expectancy of at least 3 months, no prior chemotherapy except adjuvant fluoropyrimidine therapy completed more than 180 days before randomization, no evidence of CNS metastasis, and adequate hematological, kidney (GFR > 30 ml/min, but if calculated GFR is ≤70 ml/min, GFR must be measured) and liver function.
The enrollment started in March 2015 and target recruitment period is estimated to be 24 months and follow-up period/end date is estimated to be 6 months after inclusion of the last patient. Randomization will be conducted as a block randomization stratified according to institution and planned therapy with bevacizumab. All patients must provide written informed consent.
Treatment
Patients will be randomized to receive:
Arm A: Full dose single agent strategy

First-line:

S-1 30 mg/m

2

twice daily days 1–14 every 3 weeks followed upon progressive disease (PD) by

Second line:

Irinotecan 250 mg/m

2

iv day 1 every 3 weeks or irinotecan 180 mg/m

2

iv day 1 every 2 weeks (optional). In the absence of toxicity (except alopecia) above grade 1, it is recommended to increase the irinotecan dose in steps to 350 mg/m

2

iv day 1 every third week or irinotecan 250 mg/m

2

iv day 1 every second week.

or

Arm B: Reduced dose (80%) combination-therapy strategy

First-line:

S-1 20 mg/m

2

twice daily days 1–14 and oxaliplatin 100 mg/m

2

iv day 1 every 3 weeks followed upon PD by

Second line:

S-1 20 mg/m

2

twice daily days 1–14 and irinotecan 180 mg/m

2

iv day 1 every 3 weeks
Bevacizumab (7.5 mg/kg iv day 1) may be added to first-line chemotherapy (monotherapy or combination) at the discretion of the treating physician.
Blood samples (serum and EDTA plasma) and tumor tissue will be collected for future investigations of biomarkers.
The Geriatric screening tools (GST) (G-8, VES-13, Timed-Up-and-Go, Handgrip strength), Charlson Comorbidity Index and QoL will be completed before randomization.
Dose modifications
In patients with GFR 30–49 ml/min, the dose of S-1 must be reduced with 5 mg/m 2 (from 30 mg/m 2 to 25 mg/m 2 or from 20 mg/m 2 to 15 mg/m 2).
When dose reduction is needed during therapy because of toxicity, the dose of S-1 will be reduced with 5 mg/m 2 (from 30 mg/m 2 to 25 mg/m 2 or from 20 mg/m 2 to 15 mg/m 2) and the dose of oxaliplatin or irinotecan will be reduced with 25%.
Duration of therapy
Treatment is recommended until progression, unacceptable side-effects, patients' wish of ending treatment or patients' wish for chemo-holiday. After disease progression, the patients will be offered second-line therapy, which will continue until new progression.
Evaluation of treatment delivery
After every 9 weeks a CT-scan will be performed to evaluate time of progression in all patients and radiological response in patients with measurable disease (according to RESIST criteria 1.1).
Post treatment evaluation will be assessed by clinical and radiological tumor evaluation every 2 months until second progression is diagnosed.
Safety
Adverse events will be evaluated according to NCI-CTC version 4.0 for all patients for 28 days following the last dose of study drug.
When 50 patients are included, a safety analysis (toxicity and dose-intensity) after the three first cycles of therapy will be conducted and evaluated by the protocol committee to ensure tolerability. Inclusion of patients may continue during safety analysis.
Study objectives
The primary endpoint is PFS. Secondary objectives are Time-To-Failure-of-Strategy (TTFS) as defined by Allegra et al. [
47
], OS as deaths of all causes, response rate (RR) (investigator evaluated) according to RECIST criteria 1.1 in patients with measurable disease, toxicity, QoL as described by EORTC QLQ-C30, correlation between biomarkers and outcome as well as evaluation of pre-treatment characteristics and geriatric screening tools as predictive markers for efficacy and toxicity.
PFS, TTFS, and OS will be calculated from the date of randomization to the first date of radiological or clinically documented progression to first-line therapy (PD1), first date of documented progression to second line therapy (PD2), or death.
Statistics
The definition of the target sample size is made based on prior data indicating that median PFS on single agent is 4 months in this patient group, but may be as long as 8 months in patients receiving single agent with bevacizumab [
7
,
32
]. Half of the patients may be candidates for additional bevacizumab, and thus, median PFS for the group of patients receiving single agent therapy may be 6 months. If median PFS for the experimental group (combination therapy, arm B) is 9 months, we need to study 71 experimental patients and 71 control patients to be able to reject the null hypothesis that the experimental and control survival curves are equal with probability (power) 0.8 and a type I error probability of 0.2. To ensure 142 evaluable patients we will include 75 patients in each arm, a total of 150 patients.
PFS and OS data will be estimated by Kaplan-Meier methods and compared with log-rank test. Adverse events will be evaluated in an intention-to-treat-population (all patients who have received at least one course of chemotherapy). The calculations described above are based on the primary end-point. Calculations on the secondary end-points are only hypothesis generating and thus explorative. Our study includes several lines of therapy, which will impair the possibility of finding a significant difference in OS.
Discussion
This study is conducted to evaluate two treatment strategies in older mCRC patients - full-dose single agent therapy or dose-reduced combination therapy. Patients are not candidates for full dose double or triple combination therapy either because of frailty, very old age, patient preference or because the treating physician recommends less intensive therapy [
1
], and thus constitute a heterogeneous group. With this study population we have tried to imitate the older population who often challenges physicians in clinical everyday life and where the decision on which treatment regimen to choose is not clear-cut.
As S-1 seems to have a better toxicity profile compared to capecitabine, especially because of a lower incidence of HFS [
26
], it may be a suitable drug for the study population.
A randomized phase II study, AVEX [
32
], showed that bevacizumab improved efficacy (RR and PFS) of single agent capecitabine in fit older patients. Therefore it is optional to add bevacizumab to chemotherapy at the discretion of the treating physician in the trial.
Standard treatment in patients with mCRC includes chemotherapy in several lines with an expanding range of treatment options [
1
]. Therefore we have planned a continuum of care/strategy for patients including both first and second line therapy as part of the trial.
If the study reaches the desired end-point for efficacy, it suggests that reduced combination therapy becomes the standard treatment for patients with mCRC who are not candidates for standard full-dose combination therapy. Future studies will be needed to confirm this and perhaps evaluate the potential benefit of adding bevacizumab to all patients in this particular study population.
SIOG recommends that future research focuses on the ability of screening tools to build clinical pathways and to predict different outcome parameters [
48
]. We have in the trial chosen to include several geriatric screening tools, which have sensitivity and specificity comparable to a full CGA, but are less time-consuming [
48
,
49
]. Most of the studies performed on geriatric screening tools have been retrospective and performed in patient populations with heterogeneous cancers [
39
]. We will evaluate the chosen geriatric screening tools in a prospective study design in a population of older mCRC patients in order to predict efficacy and toxicity of the oncological treatment and search for at-risk individuals. If shown to be valid and relevant, the screening tools may in the future be part of routine screening in the treatment decision of geriatric patients [
39
].
Trial Status
A total of 120 patients have been enrolled by the 1st of January 2017.
Acknowledgements
Not applicable.
Funding
This investigator-initiated study was funded from Taiho Pharmaceutical Co. Ltd., who is a manufacturer of colorectal cancer treatments (Teysuno®).
Availability of data and materials
Plans for data entry, coding, security and storage are approved by the Danish Data Protection Agency (j. no. 14/12719). The datasets used and/or analyzed during the current study are available from the corresponding author on reasonable request.
Ethics approval and consent to participate
The NORDIC 9 study will be conducted in compliance with the protocol and in accordance with the ethical principles put forward in the second Declaration of Helsinki and in accordance with GCP rules. All patients must provide written informed consent. The study has been approved by The Regional Committees on Health Research Ethics for Southern Denmark (EudraCT no. 2014–000394-39, registered 05 May 2014).
Consent for publication
Not applicable.
Competing interests
The authors declare that they have no competing interests.
Publisher's Note
Springer Nature remains neutral with regard to jurisdictional claims in published maps and institutional affiliations.
Open Access
This article is distributed under the terms of the Creative Commons Attribution 4.0 International License (
http://​creativecommons.​org/​licenses/​by/​4.​0/​
), which permits unrestricted use, distribution, and reproduction in any medium, provided you give appropriate credit to the original author(s) and the source, provide a link to the Creative Commons license, and indicate if changes were made. The Creative Commons Public Domain Dedication waiver (
http://​creativecommons.​org/​publicdomain/​zero/​1.​0/​
) applies to the data made available in this article, unless otherwise stated.