01.12.2018 | Study protocol | Ausgabe 1/2018 Open Access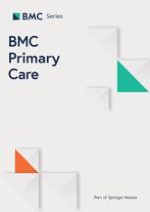 Rationale and design of a pragmatic clinical trial to assess the impact of self-monitoring blood pressure at home and self-titration of antihypertensive medication in poorly controlled hypertension: the ADAMPA study protocol
Zeitschrift:
Autoren:

José Sanfélix-Genovés, Clara L. Rodríguez-Bernal, Irene Marco-Moreno, Patricia Martinez-Ibañez, Lucía Martinez-Ibañez, María Bóveda-García, Ignacio Barreira-Franch, Mercedes Calleja-Del Ser, Greta Borrás-Moreno, Eugenia Avelino-Hidalgo, Marina Escrig-Veses, Margherita Lauriano, Margarita Giménez-Loreiro, Laura Bellot-Pujalte, Aníbal García-Sempere, Salvador Peiró, Gabriel Sanfélix-Gimeno, ADAMPA group
Abstract
Background
Lack of control of hypertension is one of the most prevalent problems encountered by general practitioners (GPs). Self-measured blood pressure monitoring at home (SMBP) and self-titration of medication could be a good strategy to improve hypertension management, however, evidence is limited and not conclusive. We aimed to assess the effectiveness, in the primary care setting, of an intervention that includes educational components, SMBP and self-titration of antihypertensive medication to decrease systolic blood pressure compared to usual care, in a population with poorly controlled hypertension, during a 12-month period.
Methods
Pragmatic, controlled, randomized, unblinded clinical trial with two parallel groups assigned in a ratio of 1:1 to self-management (which includes educational components, SBMP and self-titration of antihypertensive medication based on a patient's GP's pre-established adjustment plan) or to usual care (with educational components too).
Discussion
If the data from this trial show positive results, the study may contribute to a change of strategy in the treatment of hypertension, focusing on the patient as the main actor to achieve blood pressure control. Furthermore, this approach might contribute to the financial sustainability of the National Health Service.