01.12.2015 | Study protocol | Ausgabe 1/2015 Open Access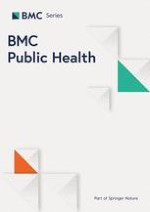 Rationale, design and baseline characteristics of a randomized controlled trial of a web-based computer-tailored physical activity intervention for adults from Quebec City
Zeitschrift:
Autoren:

François Boudreau, Michel Jean Louis Walthouwer, Hein de Vries, Gilles R. Dagenais, Ginette Turbide, Anne-Sophie Bourlaud, Michel Moreau, José Côté, Paul Poirier
Wichtige Hinweise
Competing interests
Hein de Vries is the scientific director of Vision2Health, a company that licenses evidence-based innovative computer-tailored health communication tools. The other authors declare that they have no competing interests.
Authors' contributions
FB is the research responsible and the principal investigator in charge of the project. FB, HdV, GRD, JC and PP have all been involved in applying for funding as well conceiving the study designing. GT and ASB were the main persons responsible for coordinating the recruitment of participants. FB and MJLW were the main persons responsible for developing the content of the intervention. MJLW and MML were involded in technical aspects of the website. FB and MJLW significantly contributed to writing this paper, while HdV, GRD, and PP were involved in revising the manuscript critically. All authors read and approved the final manuscript.
Abstract
Background
The relationship between physical activity and cardiovascular disease (CVD) protection is well documented. Numerous factors (e.g. patient motivation, lack of facilities, physician time constraints) can contribute to poor PA adherence. Web-based computer-tailored interventions offer an innovative way to provide tailored feedback and to empower adults to engage in regular moderate- to vigorous-intensity PA. To describe the rationale, design and content of a web-based computer-tailored PA intervention for Canadian adults enrolled in a randomized controlled trial (RCT).
Methods/Design
244 men and women aged between 35 and 70 years, without CVD or physical disability, not participating in regular moderate- to vigorous-intensity PA, and familiar with and having access to a computer at home, were recruited from the Quebec City Prospective Urban and Rural Epidemiological (PURE) study centre. Participants were randomized into two study arms: 1) an experimental group receiving the intervention and 2) a waiting list control group. The fully automated web-based computer-tailored PA intervention consists of seven 10- to 15-min sessions over an 8-week period. The theoretical underpinning of the intervention is based on the I-Change Model. The aim of the intervention was to reach a total of 150 min per week of moderate- to vigorous-intensity aerobic PA.
Discussion
This study will provide useful information before engaging in a large RCT to assess the long-term participation and maintenance of PA, the potential impact of regular PA on CVD risk factors and the cost-effectiveness of a web-based computer-tailored intervention.