01.12.2019 | Position statement | Ausgabe 1/2019 Open Access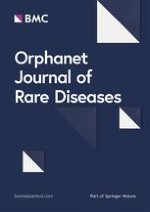 RD-RAP: beyond rare disease patient registries, devising a comprehensive data and analytic framework
Zeitschrift:
Autoren:

Matthew I. Bellgard, Tom Snelling, James M. McGree
Wichtige Hinweise
Publisher's Note
Springer Nature remains neutral with regard to jurisdictional claims in published maps and institutional affiliations.
Abstract
Within the 21 APEC economies alone, there are an estimated 200 million individuals living with a rare disease. As such, health data on these individuals, and hence patient registries, are vital. However, registries can come in many different forms and operating models in different jurisdictions. They possess a varying degree of functionality and are used for a variety of purposes. For instance registries can facilitate service planning as well as underpin public health and clinical research by providing de-identified data to researchers. Furthermore, registries may be used to create and disseminate new knowledge to inform clinical best practice and care, to identify and enrol participants for clinical trials, and to enable seamless integration of patient data for diagnostic testing and cascade screening. Registries that add capability such as capturing patient reported outcomes enable patients, and their carers, to become active partners in their care, rapidly furthering research and ensuring up-to-date practice-based evidence. Typically, a patient registry centres around the notion of health data 'capture', usually for only one or a small subset of the functions outlined above, thereby creating fragmented datasets that, despite the best efforts and intentions, make it difficult to exchange the right data for the right purpose to the right stakeholder under appropriate governance arrangements. Trying to incorporate maximum functionality into a registry is an obvious strategy, but monolithic software solutions are not desirable. As an alternative, we propose that it is important to incorporate analytics as core to a patient registry, rather than just utilising registries as a 'data capture' solution. We contend that embracing an analytics-centric focus makes it reasonable to imagine a future where it will be possible to evaluate the individual outcomes of health interventions in real time. The purposeful and, importantly, the repurposable application of health data will allow stakeholders to extract, create and reuse knowledge to improve health outcomes, assist clinical decision making, and improve health service design and delivery. To realise this vision, we introduce and describe the concept of a Rare Disease Registry and Analytics Platform (RD-RAP); one that we hope will make a meaningful difference to the lives of those living with a rare disease.