01.12.2015 | Research article | Ausgabe 1/2015 Open Access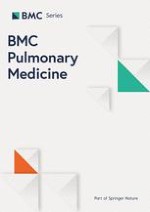 Real life management of community-acquired Pneumonia in adults in the Gulf region and comparison with practice guidelines: a prospective study
Zeitschrift:
Autoren:

Bassam Mahboub, Ashraf Al Zaabi, Ola Mohamed Al Ali, Raees Ahmed, Michael S. Niederman, Rania El-Bishbishi
Wichtige Hinweise
Competing interests
BM, AAZ, OMAA, RA and MSN have received honoraria from Sanofi for their contributions to the G-TinCAP study. REB is an employee of Sanofi, which funded the study. The authors declare that they have no competing interests.
Author contributions
All authors developed the hypotheses and conceived the analysis plan. All authors contributed to the analysis and interpretation of the study results. All authors participated in the revision of the manuscript and agree to be accountable for all aspects of the work. All authors approved the submission of this final draft. All authors read and approved the final manuscript.
Authors' information
Not applicable.
Availability of data and materials
Not applicable.
Abstract
Background
Very few data exist on the management of community-acquired pneumonia (CAP) in patients admitted to hospitals in the Gulf region. The objectives of this study were to describe treatment patterns for CAP in 38 hospitals in five Gulf countries (United Arab Emirates, Kuwait, Bahrain, Oman, and Qatar) and to compare the findings to the most recent Infectious Diseases Society of America (IDSA) / American Thoracic Society (ATS) guidelines.
Methods
This was a prospective, observational study conducted between January 2009 and February 2011. Adult patients hospitalised (excluding intensive care units) for CAP and subsequently discharged were included. Data were collected retrospectively at hospital discharge, and prospectively during two follow-up visits. Data on medical history, mortality-risk scores, diagnostic criteria, antibiotic treatment, isolated pathogens and clinical and radiographic outcomes were collected. Care practices were compared to the IDSA/ATS guidelines.
Results
A total of 684 patients were included. The majority (82.9 %) of patients were classified as low risk for mortality (pneumonia severity index II and III). The majority of patients fulfilled criteria for treatment success at discharge, although only 77.6 % presented a normalised leukocyte count. Overall, the management of CAP in Gulf countries is in line with the IDSA/ATS guidelines. This applied to the diagnosis of CAP, to the identification of high-risk CAP patients, to the identification of etiologic agent responsible for CAP and to the type of treatment despite the fact that combinations of antimicrobial agents were not consistent with the guidelines in 10 % of patients. In all patients, information about Gram's staining was not captured as recommended by the IDSA/ATS and in the majority of patients (>85 %) chest radiography was not systematically performed at the post-discharge follow-up visits.
Discussion
The management of CAP in the Gulf region is globally in line with current IDSA/ATS guidelines, although rates of pathogen characterisation and post-discharge follow-up need to be improved.
Conclusion
Compliance with established guidelines should be encouraged in order to improve the management of the disease in this region.