22.02.2018 | PULMONARY HYPERTENSION | Ausgabe 3/2018 Open Access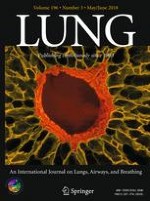 Real-World Switching to Riociguat: Management and Practicalities in Patients with PAH and CTEPH
Zeitschrift:
Autoren:

Henning Gall, Jean-Luc Vachiéry, Nobuhiro Tanabe, Michael Halank, Mauricio Orozco-Levi, Lisa Mielniczuk, MiKyung Chang, Kai Vogtländer, Ekkehard Grünig
Wichtige Hinweise
Electronic supplementary material
Abstract
Purpose
A proportion of patients with pulmonary arterial hypertension (PAH) and chronic thromboembolic pulmonary hypertension (CTEPH) do not achieve treatment goals or experience side effects on their current therapy. In such cases, switching patients to a new drug while discontinuing the first may be a viable and appropriate treatment option. CAPTURE was designed to investigate how physicians manage the switching of patients to riociguat in real-world clinical practice. Observations from the study were used to assess whether recommendations in the riociguat prescribing information are reflected in clinical practice.
Methods
CAPTURE was an international, multicenter, uncontrolled, retrospective chart review that collected data from patients with PAH or inoperable or persistent/recurrent CTEPH who switched to riociguat from another pulmonary hypertension (PH)-targeted medical therapy. The primary objective of the study was to understand the procedure undertaken in real-world clinical practice for patients switching to riociguat.
Results
Of 127 patients screened, 125 were enrolled in CAPTURE. The majority of patients switched from a phosphodiesterase type 5 inhibitor (PDE5i) to riociguat and the most common reason for switching was lack of efficacy. Physicians were already using the recommended treatment-free period when switching patients to riociguat from sildenafil, but a slightly longer period than recommended for tadalafil. In line with the contraindication, the majority of patients did not receive riociguat and PDE5i therapy concomitantly. Physicians also followed the recommended dose-adjustment procedure for riociguat.
Conclusion
Switching to riociguat from another PH-targeted therapy may be feasible in real-world clinical practice in the context of the current recommendations.