01.12.2017 | Research article | Ausgabe 1/2017 Open Access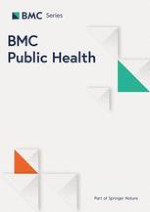 Recruitment strategies in a prospective longitudinal family study on parents with obesity and their toddlers
Zeitschrift:
Autoren:

Sarah Bergmann, Anja Keitel-Korndörfer, Katharina Herfurth-Majstorovic, Verena Wendt, Annette M. Klein, Kai von Klitzing, Matthias Grube
Abstract
Background
Recruitment of participants with obesity is a real challenge. To reduce time and costs in similar projects, we investigated various recruiting strategies used in a longitudinal family study with respect to their enrolment yield and cost effectiveness. Results may help other research groups to optimize their recruitment strategies.
Methods
We applied different recruitment strategies to acquire families with children aged 6 to 47 months and at least one parent with obesity (risk group) or two parents of normal weight (control group) for a longitudinal non-interventional study. Based on four main strategies-via media, kindergartens, health professionals and focusing on the community-we examined 15 different subcategories of strategies. Based on enrolment yield and relative costs (e.g., material expenses, staff time) we analyzed the effectiveness of each recruitment strategy.
Results
Following different recruitment approaches, 685 families contacted us; 26% (
n
 = 178) of these met the inclusion criteria. Of the four main strategies, the community-focused strategy was the most successful one (accounting for 36.5% of the sample) followed by contacts with kindergartens (accounting for 28.1% of the sample). Of the subcategories, two strategies were outstanding: Posters (community-focused strategies), and recruitment via kindergartens using phone contacts rather than emailing. Only a small number of participants were recruited via announcements in newspapers (lower cost strategy), advertisements on public transport or face-to-face recruitment at various places (higher cost strategies).
Conclusions
Results revealed that only a combination of different active and passive methods and approaches led to a sufficient sample size. In this study, recruitment via posters and contacting kindergartens on the phone produced the highest numbers of participants (high enrolment yield) at moderate costs.