01.12.2015 | Research article | Ausgabe 1/2015 Open Access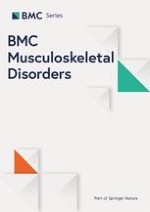 Reduced levels of circulating progenitor cells in juvenile idiopathic arthritis are counteracted by anti TNF-α therapy
Zeitschrift:
Autoren:

Giorgia Martini, Francesca Biscaro, Elisa Boscaro, Fiorella Calabrese, Francesca Lunardi, Monica Facco, Carlo Agostini, Francesco Zulian, Gian Paolo Fadini
Wichtige Hinweise
Competing interests
The authors declare that they have no competing interests.
Authors' contributions
All authors contributed significantly to study design, data collection and interpretation, analysis, drafting or reviewing the final manuscript. All authors approved the final version of the manuscript. Specific contributions are as follows: GM & FZ: patient recruitment and data collection, article drafting and study support; FB, patient recruitment and data collection, reviewing article; EB & CA: flow cytometry data collection, interpretation and analysis, article revision; FC & FL: confocal microscopy data collection, analysis and interpretation, article revision. GPF study design, data collection, analysis and interpretation, article drafting and revision. All authors read and approved the final manuscript.
Abstract
Background
Endothelial progenitor cells (EPC) promote angiogenesis and vascular repair. Though reduced EPC levels have been shown in rheumatoid arthritis, no study has so far evaluated EPCs in children with juvenile idiopathic arthritis (JIA). We aimed to study circulating EPCs in children with JIA, their relation to disease activity, and effects of anti TNF-α treatment.
Methods
Circulating EPCs were quantified by flow cytometry based on CD34, CD133 and KDR expression in peripheral blood of 22 patients with oligoarticular JIA and 29 age-matched controls. EPCs were re-assessed in children with methotrexate-resistant oligo-extended JIA before and up to 12 month after initiation of anti-TNF-alpha therapy. Plasma concentrations of inflammatory and EPC-regulating factors were measured using a multiplex array. Confocal immunofluorescence was used to demonstrate EPCs in synovial tissues.
Results
Children with active JIA showed a significant reduction of relative and absolute counts of circulating progenitor cells and EPCs compared to age-matched healthy controls. CD34+ cell levels were modestly and inversely correlated to disease activity. A strong inverse correlation was found between serum TNF-α and EPC levels. In 8 patients treated with anti TNF-α agents, the number of EPCs rose to values similar to healthy controls. CD34+KDR+ EPCs were found in the synovial tissue of JIA children, but not in control.
Conclusions
Children with JIA have reduced levels of the vasculoprotective and proangiogenic EPCs. While EPCs may contribute to synovial tissue remodelling, EPC pauperization may indicate an excess cardiovascular risk if projected later in life.