01.12.2015 | Research article | Ausgabe 1/2015 Open Access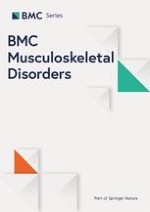 Reevaluation for clinical manifestations of HTLV-I-seropositive patients with Sjögren's syndrome
Zeitschrift:
Autoren:

Hideki Nakamura, Toshimasa Shimizu, Yukinori Takagi, Yoshiko Takahashi, Yoshiro Horai, Yoshikazu Nakashima, Shuntaro Sato, Hirokazu Shiraishi, Tatsufumi Nakamura, Junya Fukuoka, Takashi Nakamura, Atsushi Kawakami
Wichtige Hinweise
Competing interests
The authors declare no conflict of interest.
Authors' contributions
All authors were involved in drafting the article or revising it critically for important intellectual content, and all authors approved the final version for publication. Dr. Hideki Nakamura has had full access to all of the data in the study and takes responsibility for the integrity of the data and the accuracy of the data analysis. Study conception and design: HN. Salivary gland biopsies: HN, TS, YH, YN, JF. Acquisition of data: HN, YT, YT. Analysis and interpretation of data: HN, SS, HS, TN, TN, AK.
Abstract
Background
The aim of the study was to reassess the prevalence and characteristics of human T lymphotropic virus type I (HTLV-I)-associated Sjögren's syndrome (SS) and SS in HTLV-I-associated myelopathy (HAM) based on the American European Consensus Group (AECG) criteria in HTLV-I endemic area, Nagasaki prefecture.
Methods
The 349 patients who underwent a minor salivary gland biopsy (MSGB) for suspected SS were retrospectively classified by AECG classification criteria and divided with or without anti-HTLV-I antibody.
Results
The HTLV-I data-available 294 patients were investigated. One hundred-seventy patients were classified as SS and 26.5 % were HTLV-I-seropositive. We have included 26 patients with HTLV-I-associated myelopathy (HAM) and 38.5 % were classified as having SS. The prevalences of ANA and anti-SS-A/Ro antibody of HAM + SS were significantly low compared to the HTLV-I asymptomatic carriers (AC) with SS and the HTLV-I-seronegative SS patients, although lacrimal dysfunction tended to be high in HAM + SS and significantly high in AC + SS patients compared with the patients with HTLV-I-seronegative SS. The focus scores of MSGB in the HAM + SS patients were similar to those of the AC + SS patients and the HTLV-I-seronegative patients with SS. Among the MSGB-positive patients, there was a low prevalence of ANA in the HAM + SS patients. Similar results were obtained in case of anti-SS-A/Ro or SS-B/La antibody.
Conclusion
In HTLV-I endemic area, high prevalence of anti-HTLV-I antibody among SS as well as the characteristics of HAM + SS and AC + SS was still determined by AECG classification criteria.