01.12.2017 | Research article | Ausgabe 1/2017 Open Access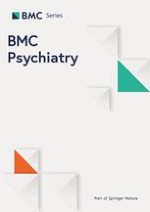 Register-based study of the incidence, comorbidities and demographics of obsessive-compulsive disorder in specialist healthcare
Zeitschrift:
Autoren:

Hanna Rintala, Roshan Chudal, Sami Leppämäki, Susanna Leivonen, Susanna Hinkka-Yli-Salomäki, Andre Sourander
Abstract
Background
Incidence of obsessive-compulsive disorder (OCD) has been suspected to increase but nationwide epidemiological studies are limited. This study aims to examine sex-specific incidence time trends and characterize psychiatric and neurodevelopmental comorbidities and sociodemographic risk factors of OCD in specialist healthcare in Finland.
Methods
A nationwide register-based study using data from four Finnish registers identified 3372 OCD cases and 13,372 matched controls (1:4). Cumulative incidence in subjects born between 1987 and 2001 was estimated at ages of 10, 15, 20 and 23 years. Conditional logistic regression was used to examine the sociodemographic factors.
Results
The cumulative incidence of OCD was 0.4% by age 23. Incidence by age 15 among three cohorts increased from 12.4 to 23.7 /10000 live born males and 8.5 to 28.0 /10000 live born females. 73% of the sample had a comorbid condition. Males were significantly more comorbid with psychotic and developmental disorders; females were more comorbid with depressive and anxiety disorders (
p
<0.001). Higher maternal SES was associated with an increased risk of OCD (OR 1.4; 95% CI 1.1–1.6).
Conclusions
These findings suggest that incidence of treated OCD in specialist healthcare has increased. The reason may be increased awareness and rate of referrals but a true increase cannot be ruled out. Further research on risk factors of OCD is warranted.