01.12.2017 | Research article | Ausgabe 1/2017 Open Access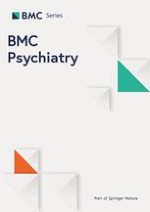 Register-based study of the incidence, comorbidities and demographics of obsessive-compulsive disorder in specialist healthcare
Zeitschrift:
Autoren:

Hanna Rintala, Roshan Chudal, Sami Leppämäki, Susanna Leivonen, Susanna Hinkka-Yli-Salomäki, Andre Sourander
Abbreviations
ADD
Attention-deficit disorder
ADHD
Attention-deficit/hyperactivity disorder
ASD
Autism spectrum disorders
FCPR
Finnish Central Population Register
FHDR
Finnish Hospital Discharge Register
FMBR
Finnish Medical Birth Register
ICD
International Classification of Diseases
OCD
Obsessive-compulsive disorder
Background
Up until now, sex-specific incidence time trends in treated OCD subjects have not been reported in nationwide register studies. The main objective of this study was to examine the OCD incidence in mental healthcare services during a total of 25 years' follow-up and assess the possible sex differences. Our second aim was to examine the incidence of psychiatric and neurodevelopmental comorbidity in the subjects during the follow-up time. Third aim was to describe the association between maternal SES, degree of urbanity and OCD in offspring.
Methods
This study was based on a nested case-control design and the source population included all live births in Finland between 1 January 1987 and 31 December 2009 (
N
 = 1 390 172). Data were obtained from four Finnish nationwide registers: The Finnish Hospital Discharge Register (FHDR), The Finnish Central Population Register (FCPR), The Finnish Medical Birth Register (FMBR) and Statistics Finland. Detailed information of these registers has previously been described and is only briefly described here [
32
,
33
].
The present study used the FHDR to identify individuals with OCD referred to specialist mental healthcare. All inpatient admission and discharge dates and primary and subsidiary diagnoses at discharge have been recorded in the FHDR since 1969 and since 1998 it has also recorded all outpatient episodes in public specialist healthcare. Until the end of 1995, the diagnoses were coded according to the International Classification of Diseases, Ninth Revision (ICD-9) and from 1996 the register used the Tenth Revision (ICD-10). Attending physicians in public specialist healthcare provide the information in the FHDR. OCD diagnosis in Finland is based on ICD-10 symptom criteria. The overall validity of diagnoses in the FHDR has been systematically reviewed in 2012 and the positive predictive value was found to be 75–97% [
34
].
The FCPR was used to collect information on the demographic characteristics of the individuals, and it provides information on citizenship, family members, place of residence and dates of birth and death. The FMBR contains detailed data on all pregnancies, births and neonatal periods until 7 days of age and since 1991, it has also contained data on maternal socioeconomic status. The study was authorised by the Ministry of Social Affairs and Health (STM/1528/2007) and the National Institute of Health and Welfare (all registers mentioned above). The access to the databases is limited in the study conditions. The Ethics Committee of the Hospital District of Southwest Finland provided ethical approval for the study.
Cases and controls
Cases were defined as individuals diagnosed with OCD and registered in the FHDR by the end of 2012. The ICD-9 code 3003A was used until the end of 1995 and the ICD-10 codes F42.0, F42.1, F42.2, F42.8 and F42.9 were used from the beginning of 1996. We excluded one case with severe or profound mental retardation, two sets of multiple births and three children diagnosed with OCD only before the age of two. The date of the first OCD diagnosis was used for identification. We identified four controls from the Population Register for every OCD case and these were individuals born during the study period without any diagnosis of OCD or any anxiety disorder (ICD-10 codes F40, F41) in the Discharge Register. They were matched to the case by sex, date of birth (±30 days) and were living in Finland at the time that the matched case received their first OCD diagnosis. We excluded eight controls with severe or profound mental retardation and 11 sets of multiple births. There were a total of 3372 cases and 13,372 controls in the study.
Incidence time trends and comorbidity rates of treated OCD
The cases born between 1987 and 2001 were grouped into cohorts of three consecutive birth years: 1987–1989, 1990–1992, 1993–1995, 1996–1998 and 1999–2001. Cumulative incidence was defined as the number of new OCD subjects per 10000 live births by the ages of 10, 15, 20 and 23 years in each cohort. The cumulative incidence includes all subjects in the cohort diagnosed by the observation age. Comorbid psychiatric and neurodevelopmental diagnoses of the subjects recorded during the follow-up period were identified in the FHDR according to the ICD-9 and ICD-10 codes. All comorbid diagnoses were assessed by classifying them into similar groups as in previous register studies [
35
,
36
]: chronic tic disorder or Tourette syndrome (ICD-9 3072, which includes all tic disorders and ICD-10 F95.1, F95.2 including chronic tic and Tourette), ADHD or ADD/Attention deficit (hyperactivity) disorder (ICD-9 314X and ICD-10 F90, F98.8), conduct disorders (ICD-9 3120 and ICD-10 F91), autism spectrum disorders (ICD-9 299X and ICD-10 F84), developmental disorders (ICD-9 3153, 3154 and ICD-10 F80, F81, F82, F83), mild or moderate mental retardation (ICD-9 3170, 3180 and ICD-10 F70, F71), eating disorders (ICD-9 3071, 3075 and ICD-10 F50), anxiety disorders (ICD-9 300X and ICD-10 F40, F41), depressive disorders (ICD-9 296X, 3004 and ICD-10 F32, F33, F34), bipolar disorder (ICD-9 296X and ICD-10 F30, F31) and psychotic disorders (ICD-9 295, 2971, 298 and ICD-10 F20, F22, F23, F25, F28, F29).
Parental demographic characteristics
Data on maternal socio-economic status (SES), based on the occupation of the mother, were obtained from the FMBR from 1991 onwards. Paternal SES is not collected in the register, and maternal SES variable has been categorised into four classes. The classes are upper white collar (e.g. professional and administrative), lower white collar (e.g. office labourer), blue collar (manual labourer) and others (e.g. students, unemployed and entrepreneurs). These have been previously described in more detail [
37
,
38
]. Data on residential area at birth was collected from the FCPR, which provided information on the region of birth and urbanity. The region of birth of the subjects with OCD was examined by dividing the country into southern, western, northern and eastern Finland. Areas were defined as urban, semi-urban or rural based on the classifications provided by Statistics Finland and the details have previously been described [
39
,
40
]. The covariates selected for the study included: cohort effect, maternal psychopathology and maternal age. The cohort effect was examined by dividing the sample into three birth periods (1991–1994, 1995–1998, 1999–2008), maternal age was divided into age ranges (<19 years, 20–24, 25–29, 30–34, 35–39 or >40 years) and maternal psychiatric history was examined as a dichotomous variable (yes or no). Since the FMBR was established in 1991, information on parental demographic characteristics was available only for 2241 cases (66%) and 8794 (66%) controls.
Statistical analyses
Cumulative incidence per 10,000 live births and the corresponding 95% confidence intervals of diagnosed OCD were estimated with a Poisson-regression model, assuming a Poisson error distribution. Comorbidity frequencies and percentages among the sample were calculated separately for males and females. The gender differences were tested with Pearson's chi-square test.
Bivariate analysis was conducted to test for the association between potential covariates and risk factors in the controls and in relation to OCD. The significant covariates were selected for the adjusted analysis. Associations between maternal SES, urbanity and region of birth and OCD in the offspring were analysed with conditional logistic regression analysis. The results of these analyses are presented as odds ratios (OR) with 95% confidence intervals (95% CI). For testing, we used two-sided
p
-values at a 0.05 significance level. The statistical analyses were performed with SAS statistical software version 9.4 (SAS Institute Inc., Cary, North Carolina, USA).
Results
There were a total of 3372 OCD subjects treated in specialist health care in the study. Of the total, 1579 (47%) were males and 1793 (53%) were females. The mean age at OCD diagnosis was 15.2 years, with a standard deviation (SD) of 4.1 and a range of 3–25 years. The mean age among males and females was 14.8 years (SD 4.3, range 4–25 years) and 15.6 years (SD 3.9, range 3–25 years), respectively. Of the covariates, maternal psychopathology and maternal age were associated with both the risk factors and OCD (
p
 < 0.1).
Figure
1a
and
b
shows the number of new cases per 10,000 live births in the cohorts for males and females. The cumulative incidence of all individuals born in 1987–89 and treated for OCD by the age of 23 years was 0.4%. There was an increasing trend in incidence among both males and females. Incidence by the age 15 increased from 12.4 to 23.7 /10,000 live born males and from 8.5 to 28.0 /10,000 live born females between the cohorts 1987–89 and 1993–95. The gender difference in incidence by age 15 was significant in the 1987–89 cohort (
p
 < 0.01). There were few individuals diagnosed at younger than 10 years of age. During the follow-up, incidence by 10 years among males increased from 2.3 (born 1987–89) to 8.4 (born 1999–2001)/10,000 and among females from 1.0 (born 1987–89) to 5.8 (born 1999–2001)/10,000. Gender differences in incidence by age 10 were significant in the 1987–89 and 1999–2001 cohorts (
p
 < 0.01).
×
Table
1
shows comorbidities among OCD cases, separately for males and females. Overall, 70.8% of males and 74.8% of females were diagnosed with at least one additional psychiatric or neurodevelopmental disorder and the most common comorbidities were anxiety disorders (males 32.8%, females 46.5%), depressive disorders (males 29.8%, females 46.3%) and psychotic disorders (males 15.3%, females 11.3%). There were significant gender differences in several comorbidities. Anxiety, depressive and eating disorders were more common among females (
p
 <0.001), whereas psychotic, developmental and autism spectrum disorders and ADHD/ADD were more common among males (
p
 <0.001).
Table 1
Gender differences in comorbidity among OCD cases in specialist mental healthcare
Comorbidities

Total

Male

Female

OR (95% CI)

%

%

%

Any comorbidity

2459

72.9

1118

70.8

1341

74.8

1.22 (1.05–1.42)

0.01

Anxiety disorder

1352

40.1

834

32.8

518

46.5

1.78 (1.55–2.05)

<0.001

Depressive disorder

1301

38.6

471

29.8

830

46.3

2.03 (1.76–2.34)

<0.001

Psychotic disorder

445

13.2

242

15.3

203

11.3

0.71 (0.58–0.86)

<0.001

Developmental disorder

404

12.0

278

17.6

126

7.0

0.35 (0.28–0.44)

<0.001

Eating disorder

324

9.6

49

3.1

275

15.3

5.66 (4.14–7.73)

<0.001

ADHD + ADD

267

7.9

191

12.1

76

4.2

0.32 (0.24–0.42)

<0.001

ASD

271

8.0

211

13.4

60

3.4

0.22 (0.17–0.30)

<0.001

Tic disorder

151

4.5

118

7.5

33

1.8

0.23 (0.16–0.34)

<0.001

Bipolar disorder

125

3.7

42

2.7

83

4.6

1.78 (1.22–2.59)

0.003

Conduct disorder

117

3.5

66

4.2

51

2.8

0.67 (0.46–0.97)

0.04

Mental retardation

40

1.2

22

1.4

18

1.0

0.72 (0.38–1.34)

0.34
In the unadjusted analysis, high maternal SES, living in an urban area and being born in southern or eastern Finland were all associated with an increased risk of OCD. These are shown in Table
2
. Children whose mothers were from the upper white collar SES class were significantly associated with higher rates of referrals because of OCD (OR 1.36, 95% CI 1.15–1.59,
p
 <0.001), compared to children born to blue collar workers. The finding remained significant when it was adjusted for maternal psychiatric history and maternal age (OR 1.26, 95% CI 1.07–1.49,
p
 = 0.007). Subjects born in urban areas had significantly elevated rates of OCD compared to those born in rural or semi-urban surroundings (OR 1.42, 95% CI 1.26–1.61,
p
 <0.001). This finding also remained significant in the adjusted analysis (OR 1.29, 95% CI 1.13–1.47,
p
 <0.001).
Table 2
Demographic factors and risk of OCD
Unadjusted

Adjusted a

Cases (n)

%

Controls (n)

%

OR

95% CI

OR

95% CI

Maternal socioeconomic status

Blue collar (ref)

363

16.4

1639

18.6

Ref

Upper white collar

389

17.5

1296

14.7

Lower white collar

1018

45.9

3963

45.1

1.16

1.01–1.32

0.03

1.14

1.00–1.31

0.06

Others

336

15.2

1444

16.4

1.05

0.89–1.24

0.54

1.04

0.88–1.24

0.62

Missing

112

5.1

452

5.1

1.12

0.88–1.42

0.36

1.07

0.83–1.38

0.63

Residential area

Rural (ref)

378

17.0

1926

21.9

Ref

Urban

1483

66.9

5314

60.4

Semi-urban

340

15.3

1513

17.2

1.14

0.97–1.34

0.12

1.10

0.93–1.30

0.27

Missing

17

0.8

41

0.5

2.08

1.17–3.70

0.01

1.95

1.04–3.64

0.04

Region of birth

Northern Finland (ref)

222

10.0

1184

13.5

Ref

Southern Finland

1119

50.5

3560

40.5

Western Finland

624

28.1

3097

35.2

1.08

0.91–1.27

0.39

1.04

0.88–1.24

0.63

Eastern Finland

253

11.4

953

10.8
Discussion
The limitations of the study need to be considered when evaluating these findings. Due to our study design, some cases may have been missed because of inadequate follow-up. The subjects in the latest birth cohorts were not likely to have reached the average age at diagnosis when the follow-up period ended. Some subjects in the earliest cohorts may have been missed, since the outpatient visits were only recorded in the FHDR from 1998 onwards. The exclusion criteria for the control subjects contained any recorded anxiety disorder because the OCD data were part of a larger anxiety disorder data collection. Therefore the risk factors may not be specific to OCD but may also apply to various other disorders, which we were not able to investigate at this stage.
Conclusions
This study shows an increasing incidence of treated OCD in specialist healthcare. This reflects increased rate of referrals although an actual increase in the incidence of OCD cannot be ruled out. There is still need for further awareness of OCD diagnosis and research on risk factors. This Finnish OCD sample provides an opportunity to examine a range of prenatal and perinatal risk factors of OCD in the future.
Acknowledgements
We would like to thank Juha-Pekka Virtanen, BSc, Research Center for Child Psychiatry, University of Turku, for managing the data.
Funding
This study was funded by the Academy of Finland. HR received research funding from the Research Center for Child Psychiatry, University of Turku. RC received grants from Orion pharma foundation, Finnish Medical Association and Yrjö Jahnsson Foundation. The study sponsors did not have any role in study design, interpretation of data or in the writing of the report. The study was conducted at University of Turku, Finland.
Availability of data and materials
The data will not be shared because this is not allowed in the authorisation and ethics approval of the study.
Authors' contributions
The study was designed by AS, RC, SH, SuL, SaL and HR. Data was obtained by HR, RC, SH and AS. The data analysis was conducted by SH. All authors contributed to the interpretation of data and drafting and revision of the manuscript. All authors read and approved the final manuscript.
Competing interests
The authors declare that they have no competing interests.
Consent for publication
Not applicable.
Ethics approval and consent to participate
The study was authorised by the Ministry of Social Affairs and Health (STM/1528/2007) and the National Institute of Health and Welfare (all registers). The access to the databases is limited in the study conditions to those closely involved with the study, and therefore no access to the database can be provided to the public. The Ethics Committee of the Hospital District of Southwest Finland provided ethical approval for the study.
Open Access
This article is distributed under the terms of the Creative Commons Attribution 4.0 International License (
http://​creativecommons.​org/​licenses/​by/​4.​0/​
), which permits unrestricted use, distribution, and reproduction in any medium, provided you give appropriate credit to the original author(s) and the source, provide a link to the Creative Commons license, and indicate if changes were made. The Creative Commons Public Domain Dedication waiver (
http://​creativecommons.​org/​publicdomain/​zero/​1.​0/​
) applies to the data made available in this article, unless otherwise stated.