01.12.2019 | Position statement | Ausgabe 1/2019 Open Access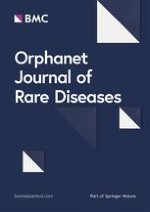 Regulatory strategies for rare diseases under current global regulatory statutes: a discussion with stakeholders
Zeitschrift:
Autoren:

Andrew E. Mulberg, Christina Bucci-Rechtweg, Joseph Giuliano, David Jacoby, Franklin K. Johnson, Qing Liu, Deborah Marsden, Scott McGoohan, Robert Nelson, Nita Patel, Klaus Romero, Vikram Sinha, Sheela Sitaraman, John Spaltro, Vivian Kessler
Abstract
Rare or orphan diseases often are inherited and overwhelmingly affect children. Many of these diseases have no treatments, are incurable, and have a devastating impact on patients and their families. Regulatory standards for drug approval for rare diseases must ensure that patients receive safe and efficacious treatments. However, regulatory bodies have shown flexibility in applying these standards to drug development in rare diseases, given the unique challenges that hinder efficient and effective traditional clinical trials, including low patient numbers, limited understanding of disease pathology and progression, variability in disease presentation, and a lack of established endpoints.
To take steps toward improving rare disease clinical development strategies under current global regulatory statutes, Amicus Therapeutics, Inc. and BioNJ convened a 1-day meeting that included representatives from the Food and Drug Administration (FDA), biopharmaceutical industry, and not-for-profit agencies. The meeting focused on orphan diseases in pediatric and adult patients and was intended to identify potential strategies to overcome regulatory hurdles through open collaboration.
During this meeting, several strategies were identified to minimize the limitations associated with low patient numbers in rare diseases, including the use of natural history to generate historical control data in comparisons, simulations, and identifying inclusion/exclusion criteria and appropriate endpoints. Novel approaches to clinical trial design were discussed to minimize patient exposure to placebo and to reduce the numbers of patients and clinical trials needed for providing substantial evidence. Novel statistical analysis approaches were also discussed to address the inherent challenges of small patient numbers. Areas of urgent unmet need were identified, including the need to develop registries that protect patient identities, to establish close collaboration and communication between the sponsor and regulatory bodies to address methodological and statistical challenges, to collaborate in pre-competitive opportunities within multiple sponsors and in conjunction with academia and disease-specific patient advocacy groups for optimal data sharing, and to develop harmonized guidelines for data extrapolation from source to target pediatric populations. Ultimately, these innovations will help in solving many regulatory challenges in rare disease drug development and encourage the availability of new treatments for patients with rare diseases.