01.12.2017 | Research article | Ausgabe 1/2017 Open Access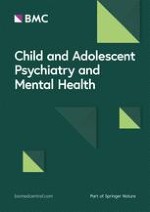 Relations of mother's sense of coherence and childrearing style with child's social skills in preschoolers
Zeitschrift:
Autoren:

Rikuya Hosokawa, Toshiki Katsura, Miho Shizawa
Abstract
Background
We examined the relationships between mothers' sense of coherence (SOC) and their child's social skills development among preschool children, and how this relationship is mediated by mother's childrearing style.
Methods
Mothers of 1341 Japanese children, aged 4–5 years, completed a self-report questionnaire on their SOC and childrearing style. The children's teachers evaluated their social skills using the social skills scale (SSS), which comprises three factors: cooperation, self-control, and assertion.
Results
Path analyses revealed that the mother's childrearing mediated the positive relationship between mother's SOC and the cooperation, self-control, and assertiveness aspects of children's social skills. Additionally, there was a significant direct path from mother's SOC to the self-control component of social skills.
Conclusions
These findings suggest that mother's SOC may directly as well as indirectly influence children's social skills development through the mediating effect of childrearing. The results offer preliminary evidence that focusing on support to improve mothers' SOC may be an efficient and effective strategy for improving children's social skills development.