01.12.2015 | Research article | Ausgabe 1/2015 Open Access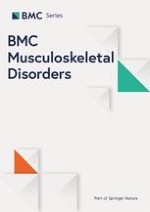 Relationship between developmental canal stenosis and surgical results of anterior decompression and fusion in patients with cervical spondylotic myelopathy
Zeitschrift:
Autoren:

Jing Tao Zhang, Lin Feng Wang, Yue Ju Liu, Jun Ming Cao, Jie Li, Shuai Wang, Yong Shen
Wichtige Hinweise
Jing Tao Zhang and Yue Ju Liu contributed equally to this work.
Competing interests
The authors declare that they have no competing interests.
Authors' contributions
JZ and LW drafted the manuscript, and participated in concept and design. JZ, YL, and JC conducted the study, performed follow up, carried out the acquisition of data, and interpreted the data, under YS's supervision. JL and SW both helped to analyze data and revised the manuscript. YS participated in concept and design, drafted the manuscript. All authors read and approved the final manuscript.
Authors' information
Not applicable
Availability of data and materials
Not applicable
Abstract
Background
Anterior cervical decompression and fusion (ACDF) has long been the preferred treatment for cervical spondylotic myelopathy (CSM). However, few studies have focused on surgical results of CSM in patients with developmental canal stenosis (DCS). The purpose of this study was to investigate DCS as a comorbidity in patients with CSM and the correlation between surgical results and DCS.
Methods
From January 1995 to December 2005, 122 patients treated with ACDF for CSM were enrolled in this retrospective study. Pavlov's ratio was used to evaluate cervical spinal canal size, with a value of < 0.82 at least one level indicating DCS. Patients were divided into two groups: those with DCS preoperatively (DCS group,
n
 = 50 [41.0 %]) and those without DCS (non-DCS group,
n
 = 72). Clinical data and radiological parameters were compared between groups.
Results
There were no significant differences in preoperative and 2-year follow-up Japanese Orthopedic Association scores between groups. Both groups achieved satisfactory fusion rates (DCS, 92.0 %; non-DCS, 93.0 %). Adjacent-segment degeneration (ASD) was detected in 66.0 % of patients in the DCS group and in 43.0 % of patients in the non-DCS group (
p
 = 0.01). However, there was no significant difference in the incidence of ASD requiring surgery between groups (
p
 = 0.20).
Discussion
DCS is a common comorbidity in patients with CSM. The findings of this study have added knowledge on the correlation between DCS and ASD after anterior fusion surgery.
Conclusions
DCS did not affect neurologic improvement postoperatively at short-term follow-up. Although DCS increased the incidence of ASD after anterior fusion, it did not predict ASD requiring surgery. Therefore, patients with DCS must receive close follow-up.