01.12.2018 | Study protocol | Ausgabe 1/2018 Open Access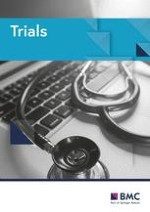 Restrictive Versus Massive Fluid Resuscitation Strategy (REFILL study), influence on blood loss and hemostatic parameters in obstetric hemorrhage: study protocol for a randomized controlled trial
Zeitschrift:
Autoren:

Natascha de Lange, Pim Schol, Marcus Lancé, Mallory Woiski, Josje Langenveld, Robbert Rijnders, Luc Smits, Martine Wassen, Yvonne Henskens, Hubertina Scheepers
Wichtige Hinweise
Electronic supplementary material
Abbreviations
NVOG
Nederlandse Vereniging voor Obstetrie en Gynaecologie
REFILL
Restrictive Versus Massive Fluid Resuscitation Strategy
TIDieR
template for intervention description and replication
Background
Methods and design
Aims
The aim of the Restrictive Versus Massive Fluid Resuscitation Strategy (REFILL) study is to determine whether in women with early, mild PPH (blood loss 500–750 ml) and ongoing blood loss, restrictive fluid resuscitation strategy reduces progression to severe PPH (defined as blood loss > 1000 ml) compared with care as usual. We hypothesize that restrictive fluid resuscitation will lead to a decrease in progression to severe PPH and therefore a decrease in its adverse outcomes.
Participant's criteria and recruitment
In this multicenter study, women with 500–750 ml blood loss postpartum and ongoing bleeding will be eligible for the study. The study will be performed in three Dutch hospitals, two university hospitals (Maastricht University Medical Center, Radboud University Medical Center) and one regional teaching hospital (Zuyderland Medical Center). The Maastricht Medical Center is the coordinating center.
All women attending the outpatient clinic or admitted to the ward and not in active labor who meet the inclusion criteria (see further) will be informed about the study by the treating physician or research nurse. Oral and written informed consent will be obtained. When women present at the labor ward, they will be asked to confirm orally whether they still want to participate in the study (see Fig.
1
).
×
Inclusion criteria are:
Pregnant and labor starting after 24 + 0 weeks

Age ≥ 18 years
Informed consent
Mentally competent, understanding Dutch language
Exclusion criteria are:
Prophylactic or therapeutic anticoagulant therapy (carbasalate calcium within the previous 10 days or low molecular weight heparins within previous 48 h)

Known congenital coagulation disorders

Pre-eclampsia (higher risk of low plasma volume, higher risk of volume overload)

Antenatal diagnosis of placenta accreta, increta, or percreta

Contraindication for massive fluid therapy (e.g. cardiac causes, systemic causes (Marfan), renal causes, pulmonary failure)
Randomization, procedures, and collection of data
In women with more than 500 ml blood loss and ongoing blood loss, randomization takes place. Treatment allocation is blinded by use of opaque and sealed envelopes. The randomization is stratified per center, in blocks of four and concealed, in an allocation of 1:1. The envelopes will be distributed per center by Maastricht University Medical Center. The required randomization envelopes will be quickly and easily accessible at the labor ward. Participants will be randomized to either the intervention group (receiving fluids at 0.75–1.0 times the blood loss) or the control group, who will receive care as usual (receiving fluids at 1.5–2.0× blood loss).
In women participating in the study, blood loss will be measured by weighing the absorption towels after childbirth, excluding the first one directly after giving birth, as this will include amniotic fluid. In current care, generous volume resuscitation is standard; this consists of about twice the lost volume and 2 l fast infusion in patients with unstable bleeding. Volume resuscitation will primarily be done with a fast infusion of crystalloids or Ringers lactate. In all women, the first 2000 ml will consist of a fast infusion of NaCl (0.9%) or Ringers lactate, or a combination of the two.
At the stage of 500–750 ml blood loss, the study protocol starts (
t
1
). Intravenous access will be established and a blood sample taken for testing hemoglobin concentration, hematocrit, platelet count, activated partial thromboplastin time, prothrombin time, and fibrinogen concentration. Women delivering in the Maastricht University Medical Centre ROTEM® analysis (FIBTEM, APTEM, INTEM, EXTEM) will be included. Hemodynamic parameters include blood pressure and oxygen saturation, as measured using continuous pulse oximetry.
Additional clinical parameters will guide management and serve as a safety check. We aim to maintain systolic blood pressure > 90 mmHg and diastolic blood pressure > 50 mmHg, or a decrease of less than 20 mmHg. The maternal heart rate should be less than 125 beats per minute [
13
]. If these cut-off values are crossed, an additional volume of 500 ml will be administered in 15 min, in both groups.
At
t
2
, 45–60 min after the initial start of infusion, two situations can occur:
1.
The patient is stable, defined as normal ongoing blood loss (< 1 full sanitary pad/h) with stable blood pressure and pulse. At this point, we will take an extra blood sample, to test for hemoglobin concentration, hematocrit, platelets, activated partial thromboplastin time, prothrombin time, and fibrinogen concentration.
2.
The patient is still bleeding, defined as > 100 ml/h. If the blood loss is greater than one full sanitary pad per hour, the blood loss will be weighed again. Laboratory tests for hemoglobin concentration, hematocrit, and coagulation status will be done, as part of regular care.
At
t
3
, 12–18 h postpartum, the last blood sample will be taken for hemoglobin concentration and hematocrit analysis. This is part of regular care in women with blood loss > 500 ml.
In the case of > 1500 ml blood loss, the study protocol will be terminated and patients will be treated according to local massive hemorrhage protocol. Blood samples will still be drawn and the patient will be analyzed on an intention-to-treat basis.
Except for the fluid resuscitation, treatment of the underlying cause of the PPH will be according to the local and national protocol (Nederlandse Vereniging voor Obstetrie en Gynaecologie (NVOG) guidelines) in both groups, which will be noted in the clinical chart and registered in the trial data. We expect this to be similar in both groups. The NVOG guidelines advise basal preventive measures to identify women at high risk, consisting of: an active third stage of labor consisting of pre-labor use of an intravenous access and recently known and matched blood type, weighing the amount of blood loss when the blood loss seems profuse and a preventive administration of 5 IU of oxytocin intravenously after childbirth and before placental birth. In women at high risk of PPH, an additional 10 IU oxytocin is administered in a course of 4 h postpartum. The guidelines do yet not recommend tranexamic acid in a preventive setting. If oxytocin is ineffective, or only partially effective, sulprostone (500 μg in 30 min followed by 60–120 μg/h) or methylergometrine (0.2 mg intravenously or intramuscular) is recommended. If blood loss is more than 1000 ml or if more than 2000 ml crystalloids are given, the guidelines advise blood testing (activated partial thromboplastin time, prothrombin time, thrombocyte concentration, fibrinogen concentration, or thromboelastometry, if available) and correct deficiencies accordingly. In expectation of the laboratory results, fibrinogen or tranexamic acid may be administered. This recommendation dates from after the start of the study.
Other study parameters regarding obstetric history and the current pregnancy will be collected from the patient's chart.
All data are collected and stored anonymously in Maastricht Medical Center in a restricted access file. A trial number assigned to each patient will be used in the dataset to ensure anonymous data collection. These trial numbers are stored securely and locked from the dataset. Data will be imputed as soon as possible after study participation. The dataset will be saved; data will be marked separately by date of saving. Data will be stored for 15 years. PS, NL, HS, and LS will have access to final dataset.
Outcome measures
Primary objective
The primary objective is to establish whether in women with early, mild PPH (blood loss 500–750 ml) a fluid resuscitation strategy with fluids 0.75–1.0 times the blood loss reduces the progression to severe PPH (defined as blood loss > 1000 ml), compared with fluid resuscitation with fluids 1.5–2.0 times the blood loss.
Secondary objective
Secondary outcomes are: difference in hemoglobin concentration (mmol/l) 12–18 h postpartum (including differences in hemoglobin < 5.0 mmol/l), differences in transfusion requirements (defined as the number of units of packed red blood cells, fresh frozen plasma, thrombocytes, and fibrinogen needed), differences in the amount of coagulopathies, defined as individually abnormal laboratory results according to current treatment protocols (meaning platelets < 50 × 10,9 fibrinogen concentration < 1 g/L and activated partial thromboplastin time and prothrombin time > 1.5 × mean control).
Severe adverse outcomes will be registered. We define serious adverse outcomes as intensive care admittance, the need of four or more units of packed cells, embolization, and hysterectomy [
2
].
Statistical analysis
The between-group difference in the proportion of women progressing from early mild PPH to severe PPH and its confidence interval will be calculated. Descriptive analysis will be carried out for baseline characteristics, i.e. maternal age, ethnic background, parity (nulliparous or multiparous), gestational age, obstetric history, length, weight, use of oxytocin, mode of delivery (vaginal delivery, instrumental delivery, or Cesarean section), delivery of placenta (spontaneously or manual), live birth, and birth weight. All different treatments to resolve the underlying cause of PPH given to the patient will be registered. Severity parameters will be described, i.e. intensive care admittance, the need of four or more units of packed cells, embolization, or hysterectomy.
Total blood loss, transfusion need, and laboratory results will be compared by use of either Student's
t
test for continuous outcomes or the chi-square test for dichotomous outcomes. In the case of non-normality, mathematical transformation will be carried out of continuous outcomes. In the case of large differences in important prognostic variables at baseline (which are unanticipated in view of the randomization), multivariable logistic or linear regression analysis will employed, to control for these variables. Analysis will be by intention to treat. Missing data will not be imputed by use of multiple imputation. All data will be analyzed using IBM SPSS 24.0 software.
Sample size calculation
With the current standard of care, about 30% of all women will proceed from 500 ml to 1000 ml of blood loss. With a reduction from 30% to 15% (beta 0.80, alpha 0.05), 2 × 118 (236) women will have to be included. We aim to include 250 women, to compensate for loss to follow up or incomplete data.
Safety concerns
A data safety monitoring board has been established to perform ongoing safety surveillance and interim analyses of the safety data. The board will be informed in any case of a severe adverse event. The board is composed of three independent physicians: Dr. NMAA Engels (anesthetist), Dr. JM Middeldorp (gynecologist from a hospital not involved in the trial), and Dr. A Kessels (epidemiologist). Dr. NMAA Engels is chairman of the board. Further details about the board are listed in a separate charter, which is available on request.
The data safety monitoring board will meet by teleconference after the first 2 × 25 patients have been treated and after every 50 patients thereafter per group, and will conduct an interim analysis on the primary objective measure and the composite measure of severe outcome events (maternal death, use of more than four units of packed cells, intensive care admittance, embolization, or operative intervention.) The formulas proposed by Prochan, Lan and Wittes [
14
] will be used for the interim analysis.
In the analysis conducted by the data safety monitoring board, a correction will be made for possible confounders for the primary outcome, such as risk factors for PPH and difference in combined severe outcome. Should there be a statistical significant difference in severe adverse events between the intervention and the control group that cannot be accounted to other factors, such as selection bias in small groups, the data safety monitoring board shall decide whether the study should be continued. The study could be terminated prematurely on the advice of the data safety monitoring board if one of the treatment protocols shows less progression to severe blood loss and less maternal morbidity; in this case, it is not ethically justified to continue the study. All communications by the data safety monitoring board are reported via email to HS and PS. The final decision to terminate the trial on the advice of the data safety monitoring board lies with HS.
The trial is overseen by PS and HS. They are responsible for all communications with participating hospitals and local research nurses, and are also responsible for communication with the data safety monitoring board, the ethics committee, and the trial registration bureau.
Insurance policies are available to patients in case of adverse outcomes with lasting effects due to the study intervention.
Discussion
In all, these studies, there were difficulties in following the study protocol strictly. This may be explained by the fact that these studies were performed in an acute setting and by the impossibility of blinding the treating clinicians, who might be less familiar with restrictive resuscitation.
In conducting this study, we hope to find the best managing option for treating PPH and to achieve a decrease in adverse outcomes by reducing the severity of PPH.
Trial status
Protocol version 8, February 2015. Recruitment started August 2014. The trial is ongoing; 179 out of the 250 patients have been enrolled in the study. A planned interim analysis in October 2017 by the data safety monitoring board showed no safety issues needing discontinuation and a high likelihood that the hypothesis will be proven. The trial will end if the 250 patients are reached or when the data safety monitoring board intervenes after planned interim analysis.
Acknowledgements
We would like to thank the department of Obstetrics and Gynecology and the Central Diagnostics Laboratory of the Maastricht University Medical Centre for support in initiating and realizing this study. We are grateful to all patients willing to participate and all the hospitals involved and their staff for their contribution and participation to make this study possible.
Funding
No funding was received.
Ethics approval and consent to participate
This study is approved by the Medical Ethics Committee Maastricht University Hospital (approval number, NL4294206813). This trial is registered in the Netherlands Trial Register NTR 3789 (date of registration, 11 January 2013). We have obtained informed consent from all participants in the study.
Consent for publication
Not applicable.
Competing interests
The authors declare that they have no competing interests.
Publisher's Note
Springer Nature remains neutral with regard to jurisdictional claims in published maps and institutional affiliations.
Open Access
This article is distributed under the terms of the Creative Commons Attribution 4.0 International License (
http://​creativecommons.​org/​licenses/​by/​4.​0/​
), which permits unrestricted use, distribution, and reproduction in any medium, provided you give appropriate credit to the original author(s) and the source, provide a link to the Creative Commons license, and indicate if changes were made. The Creative Commons Public Domain Dedication waiver (
http://​creativecommons.​org/​publicdomain/​zero/​1.​0/​
) applies to the data made available in this article, unless otherwise stated.