01.08.2011 | Commentary | Ausgabe 4/2011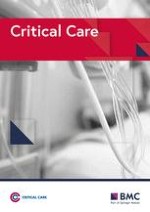 Revisiting Mars and Venus: understanding gender differences in critical illness
Zeitschrift:
Autoren:

Michael C Reade, Sachin Yende, Derek C Angus
Wichtige Hinweise
Competing interests
The authors declare that they have no competing interests.
Abstract
Understanding the nature and biological basis of gender-determined differences in risk of and outcome from infection might identify new therapeutic targets, allow more individualised treatment, and facilitate better risk prediction and application of healthcare resources. Gender differences in behaviours, comorbidities, access to healthcare and biology may result in differences in acquiring infection, or in response to infection once acquired. Some studies have reported higher male susceptibility to infection, and higher risk of death with sepsis, but others have found the opposite effect. The explanation for this disagreement is probably that different studies have included patients at different stages on the continuum from infectious agent exposure to death or recovery. Studying sufficient patient numbers to explore this entire continuum while accounting for heterogeneity in type of infection and comorbidity is difficult because of the number of patients required. However, if true gender effects can be identified, examination of their biological or psychosocial causes will be warranted.