01.12.2017 | Research article | Ausgabe 1/2017 Open Access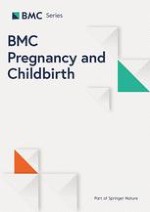 Risk factors and outcome of patients with eclampsia at a tertiary hospital in Egypt
Zeitschrift:
Autoren:

Ahmad Mahran, Hashem Fares, Reham Elkhateeb, Mahmoud Ibrahim, Haitham Bahaa, Ahmad Sanad, Alaa Gamal, Mohamed Zeeneldin, Eissa Khalifa, Ahmed Abdelghany
Abstract
Background
Eclampsia is a major cause of maternal and neonatal morbidity and mortality in low and middle income countries. The aim of this study was to assess the risk factors and maternal and perinatal outcome in patients with eclampsia in order to get reliable data that helps in reducing the incidence and improving the outcome in an area with high incidence of eclampsia.
Methods
Retrospective study including 250 patients diagnosed with eclampsia at Minia Maternity University Hopsital, Minia, Egypt in the period between January 2013 and December 2014.We analyzed the data obtained from medical records of these patients including patient characteristics, medical, obstetric, current pregnancy history, data on hospital admission, treatment given at hospital and maternal and perinatal outcome. Statistical analysis was done using SPSS version 21.
Results
During the study period, 21690 women gave birth in the hospital; of which 250 cases of eclampsia were diagnosed (1.2%).Four women died (case fatality rate 1.6%). The main risk factors identified were young age, nulliparity, low level of education, poor ante-natal attendance and pre-existing medical problems. The most common complication was HELLP syndrome (15.6%). Magnesium sulphate therapy was given to all patients but there was lack of parenteral anti-hypertensive therapy. Forty six cases delivered vaginally (18.4%). Assisted delivery was performed in 22 (8.8%) cases and caesarean section in 177 (70.8%) cases; 151(60.4%) primary caesarean sections and 26 (10.4%) intra-partum. Perinatal deaths occurred in 11.9% on cases. Prematurity and poor neonatal services were the main cause.
Conclusion
Morbidity and mortality from eclampsia are high in our setting. Improving ante-natal and emergency obstetric and neonatal care is mandatory to improve the outcome.