01.12.2015 | Research article | Ausgabe 1/2015 Open Access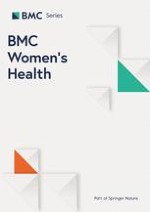 Risk factors for high-risk and multi-type Human Papillomavirus infections among women in Ho Chi Minh City, Vietnam: a cross-sectional study
Zeitschrift:
Autoren:

Ly Thi-Hai Tran, Loi Thi Tran, Thanh Cong Bui, Dung Thi-Kieu Le, Alan G Nyitray, Christine M Markham, Michael D Swartz, Chau Bao Vu-Tran, Lu-Yu Hwang
Wichtige Hinweise
Competing interests
The authors declare that they have no competing interests.
Authors' contributions
Study design:
Loi T.
Data collection:
Loi T, DL, CV.
Conception and development of this analysis:
Ly T, TB, CM, AN, MS, LH.
Analysis and interpretation of data:
Ly T, TB, MS.
Writing, and/or revision of the manuscript:
Ly T, TB, CM, AN, MS, LH.
Administrative, technical, or material support:
Loi T, DL. All authors had full access to all of the data in the study, and can take responsibility for the integrity of that data, and the accuracy of the data analysis. All authors read and approved the final manuscript.
Abstract
Background
Concurrent infection with multiple types of Human Papillomavirus (HPV) is associated with an increased risk of cervical cancer; yet, little is known about risk factors for concurrent HPV infection in Vietnam. This study investigated the prevalence of and risk factors for high-risk-type HPV and multi-type HPV infections among women in Ho Chi Minh City, Vietnam.
Methods
Data were collected from a population-based survey of 1,550 women (mean age = 42.4; SD = 9.5), using a multi-stage sampling process. Socio-demographic and behavioral variables were obtained by self-report. HPV genotypes in cervical specimens were identified using PCR protocols.
Results
The prevalence of any high-risk HPV infection was 9.0%, and of multi-type HPV infection was 1.9%. In the HPV+ subsample, the percentage of high-risk HPV was 84% and of multi-type HPV was 20%. All multi-type HPV infections were high-risk-type. Lifetime smoking and older age of first sex were significantly associated with any high-risk and multi-type HPV infections. Regular condom use was inversely associated with high-risk and multi-type HPV infection.
Conclusions
Risk factors for high-risk and multi-type HPV infections were similar. Further research and intervention are needed to reduce HPV infections in order to prevent HPV-related cancers.