01.12.2018 | Research article | Ausgabe 1/2018 Open Access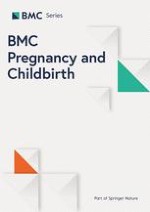 Risk factors for stillbirths: how much can a responsive health system prevent?
Zeitschrift:
Autoren:

Sutapa Bandyopadhyay Neogi, Jyoti Sharma, Preeti Negandhi, Monika Chauhan, Siddharth Reddy, Ghanashyam Sethy
Wichtige Hinweise
Electronic supplementary material
Abstract
Background
The stillbirth rate is an indicator of quality of care during pregnancy and delivery. Good quality care is supported by a functional heath system. The objective of this study was to explore the risk factors for stillbirths, particularly those related to a health system.
Methods
This case-control study was conducted in two districts of Bihar, India. Information on cases (stillbirths) were obtained from facilities as reported by Health Management Information System; controls were consecutive live births from the same population as cases. Data were collected from 400 cases and 800 controls. The risk factors were compared using a hierarchical approach and expressed as odds ratio, attributable fractions and population attributable fractions.
Results
Of all the factors studied, 22 risk factors were independently associated with stillbirths. Health system-related factors were: administration of two or more doses of oxytocics to augment labour before reaching the facilities (OR 1.6; 95% CI 1.2–2.1), any complications during labour (OR 2.3;1.7–3.1), >30 min to reach a facility from home (OR 1.4;1.05–1.8), >10 min to attend to the pregnant woman after reaching the facility (OR 2.8;1.7–4.5). In the final regression model, modifiable health system-related risk factors included: >10 min taken to attend to women after they reach the facilities (AOR 3.6; 95% CI 2.5–5.1), untreated hypertension during pregnancy (AOR 2.9; 95% CI 1.5–5.6) and presence of any complication during labour, warranting treatment (AOR 1.7; 95% CI 1.2–2.4). Among mothers who reported complications during labour, time taken to reach the facility was significantly different between stillbirths and live births (2nd delay; 33.5 min v/s 25 min;
p
 < 0.001). Attributable fraction for any complication during labour was 0.56 (95% CI 0.42–0.67), >30 min to reach the facility 0.48 (95% CI 0.31–0.60) and institution of management 10 min after reaching the facility 0.68 (95% CI 0.58–0.75). Reaching a facility within 30 min, initiation of management within 10 min of reaching the facility and timely management of complications during labour could have prevented 17%, 37% and 20% of stillbirths respectively.
Conclusion
A pro-active health system with accessible, timely and quality obstetric services can prevent a considerable proportion of stillbirths in low and middle income countries.