01.12.2017 | Research | Ausgabe 1/2017 Open Access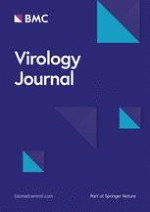 RNA extraction method is crucial for human papillomavirus E6/E7 oncogenes detection
Zeitschrift:
Autoren:

Nerea Fontecha, Maria Carmen Nieto, Daniel Andía, Ramón Cisterna, Miren Basaras
Abstract
Background
Human papillomavirus (HPV) DNA testing plays a main role in the management of cervical cancer, however to improve the specificity in cervical screening, there is a need to develop and validate different approaches that can identify women at risk for progressive disease.
Nowadays, mRNA expression of viral E6 and E7 HPV oncogenes stands up as a potential biomarker to improve cervical screening. We aimed to validate a method for RNA extraction, detect HPV mRNA expression and, assess the relationship between E6/E7 mRNA expression and pathology of patients' lesions and progression.
Methods
This study included 50 specimens that had been previously genotyped as HPV16, 18, 31, 33 and/or 45. Cervical swabs were extracted with three different RNA extraction methods -Nuclisens manual extraction kit (bioMérieux), High Pure Viral RNA Kit (Roche) and RNeasy Plus Mini kit (Qiagen)-, and mRNA was detected with NucliSens EasyQ HPV version 1 test (bioMérieux) afterwards. Association of oncogene expression with pathology and lesion progression was analyzed for each extraction method.
Results
E6/E7 mRNA positivity rate was higher in samples analyzed with bioMérieux (62%), followed by Roche (24%) and Qiagen (6%). Women with lesions and lesion progression showed a higher prevalence of viral RNA expression than women that had not lesions or with lesion persistence. While bioMérieux revealed a higher sensitivity (77.27%), Roche presented a higher PPV (75%) and an increased specificity (89.28%).
Conclusions
Extraction methods based on magnetic beads provided better RNA yield than those based in columns. Both Nuclisens manual extraction kit (bioMérieux) and High Pure Viral RNA Kit (Roche) seemed to be adequate for E6/E7 mRNA detection. However, none of them revealed both high sensitivity and specificity values. Further studies are needed to obtain and validate a standard gold method for RNA expression detection, to be included as part of the routine cervical screening program.