01.12.2019 | Review | Ausgabe 1/2019 Open Access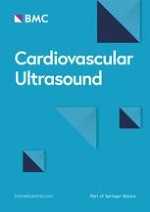 Role of cardiac imaging in Anderson-Fabry cardiomyopathy
Zeitschrift:
Autoren:

Walter Serra, Nicola Marziliano
Abstract
The Anderson-Fabry disease (AFD, or simply Fabry Disease, FD; MIM #301500) is a rare X-linked lysosomal storage disorder (Xq22.1) characterized by progressive renal failure, leading to morbidity through cardio- and cerebro-vascular involvement. Despite the classic phenotype, only cardiac involvement (cardiac variant of AFD; MIM 301500) is frequent in about 40% of male and 28% of female AFD patients, as reported by the Fabry Registry (
https://​www.​registrynxt.​com
). Morphologically, the cardiac characteristic of the disease, occurs as left ventricular hypertrophy, is accompanied by myocardial fibrosis. Cardiologists may come across these patients during clinical and instrumental evaluation in individuals with non-specific symptoms such as chest pain and arrhythmias, or after instrumental evidence of left ventricular hypertrophy/hypertrophic cardiomyopathy (HCM; MIM 192600). A comprehensive cardiological work-up, including a cardiological visit, a baseline electrocardiogram (ECG) and imaging by both echocardiography (ECHO) and magnetic resonance (MRI) enables identification of the cardiac involvement in patients with a proven diagnosis of AFD. The heart involvement is present in up to 75% of AFD patients irrespective of their sex. Involvement includes ECG and echocardiography features which suggest AFD and not HCM. Cardiac imaging plays an important role in detecting this sub-type of cardiomyopathy, which, since 2001, has benefited from the introduction of the enzyme replacement therapy (ERT) in symptomatic and pre-symptomatic patients.