01.12.2015 | Research | Ausgabe 1/2017 Open Access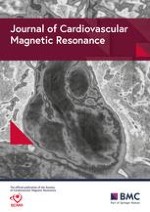 Role of cardiovascular magnetic resonance in the guidelines of the European Society of Cardiology
Zeitschrift:
Autoren:

Florian von Knobelsdorff-Brenkenhoff, Jeanette Schulz-Menger
Wichtige Hinweise
Competing interests
The authors declare that they have no competing interests.
Authors' contributions
FvKB was responsible for conception and design, acquisition of data, analysis and interpretation of data and drafted the manuscript. JSM revised the manuscript critically for important intellectual content and has given final approval of the version to be published. Both authors agree to be accountable for all aspects of the work in ensuring that questions related to the accuracy or integrity of any part of the work are appropriately investigated and resolved. All authors read and approved the final manuscript.
Abstract
Background
Despite common enthusiasm for cardiovascular magnetic resonance (CMR), its application in Europe is quite diverse. Restrictions are attributed to a number of factors, like limited access, deficits in training, and incomplete reimbursement. Aim of this study is to perform a systematic summary of the representation of CMR in the guidelines of the European Society of Cardiology (ESC).
Methods
Twenty-nine ESC guidelines were screened for the terms "magnetic", "MRI", "CMR", "MR" and "imaging". As 3 topics were published twice (endocarditis, pulmonary hypertension, NSTEMI), 26 guidelines were finally included. MRI in the context of non-cardiovascular examinations was not recognized. The main CMR-related conclusions and, if available, the level of evidence and the class of recommendation were extracted.
Results
Fourteen of the 26 guidelines (53.8 %) contain specific recommendations regarding the use of CMR. Nine guidelines (34.6 %) mention CMR in the text, and 3 (11.5 %) do not mention CMR. The 14 guidelines with recommendations regarding the use of CMR contain 39 class-I recommendations, 12 class-IIa recommendations, 10 class-IIb recommendations and 2 class-III recommendations. Most of the recommendations have evidence level C (41/63; 65.1 %), followed by level B (16/63; 25.4 %) and level A (6/63; 9.5 %). The four guidelines, which absolutely contained most recommendations for CMR, were stable coronary artery disease (
n
 = 14), aortic diseases (
n
 = 9), HCM (
n
 = 7) and myocardial revascularization (
n
 = 7).
Conclusions
CMR is represented in the majority of the ESC guidelines. They contain many recommendations in favour of the use of CMR in specific scenarios. Issues regarding access, training and reimbursement have to be solved to offer CMR to patients in accordance with the ESC guidelines.