01.12.2017 | Review | Ausgabe 1/2017 Open Access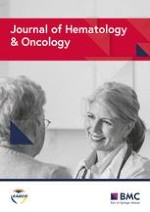 Role of epigenetics-microRNA axis in drug resistance of multiple myeloma
Zeitschrift:
Autoren:

Nasrin Rastgoo, Jahangir Abdi, Jian Hou, Hong Chang
Abbreviations
CAM-DR
Cell adhesion-mediated drug resistance
CDK4,5,6
Cyclin-dependent kinase 4,5,6
CDKN2A,B
Cyclin-dependent kinase inhibitor 2 A,B
ChIP-seq
Chromatin immunoprecipitation followed by sequencing
EZH2
Enhancer of zeste homolog 2
HAT
Histone acetyl transferase
HIF1A
Hypoxia inducible factor 1-α
IFR4
Interferon regulatory factor 4
MMDR
Multiple myeloma drug resistance
MMSET/WHSC1
Multiple myeloma SET domain/Wolf-Hirschhorn syndrome candidate 1
PRDM1/BLIMP1
PR domain zinc finger protein 1/B lymphocyte inducer of maturation program 1
PTEN
Phosphatase and tensin homolog
PUMA
P53 upregulated modulator of apoptosis
TKI
Tyrosine kinase inhibitor
TS-miRNA
Tumor suppressor micro-RNA
Background
Multiple myeloma (MM) is a clonal expansion of plasma cells that is characterized by proliferation of malignant clones producing defective monoclonal immunoglobulins in the bone marrow. Current therapies such as proteasome inhibitors (PIs) and immunomodulatory drugs (IMiDs) have improved the outcome of patients. Nevertheless, not all patients respond well to the drug, and even in responding patients usually relapse occurs. Thus, multidrug resistance is still the major problem for the effective treatment of multiple myeloma with conventional drugs [
1
,
2
]. Researches to decipher the molecular mechanisms underlying drug resistance (DR) of MM are keeping an unstoppable trend with miRNAs and epigenetics leading a fast-growing front. Indeed miRNAs and epigenetic markers have been identified as critical regulators of expression and function of oncogenes/tumor suppressors in cancers including MM [
3
]. In line with this notion, wealth of evidence supports that epigenetic dysregulations such as aberrant DNA and histone methylation, histone deacetylation and abnormal miRNA expression are involved in the pathogenesis of MM [
4
–
6
] (listed in Table
1
). This has pushed several studies in recent and past years toward assessment of epigenetic inhibitors in clinical trials of MM [
7
–
9
]. Moreover, since the epigenetic alterations are reversible, inhibition of epigenetic changes could have a promising therapeutic potential [
10
]. Importantly, although aberrant miRNA expression in MM due to epigenetic silencing mechanisms is well documented [
11
], miRNAs have also been shown to impact epigenetic modifiers in cancers [
12
–
14
] highlighting a regulatory circuit between these two regulatory systems. This concept will introduce an exciting venue to DR investigation and therapeutic targeting in MM. However, while miRNAs can play regulatory roles in drug response of MM cells [
15
], further studies are still required to fully elucidate whether interaction of epigenetic modulations with miRNAs contributes to DR in MM. Here to present a new mechanistic picture based on the most recent findings, we discuss epigenetic abnormalities associated with miRNAs that are involved in DR of MM.
Table 1
Aberrant miRNAs involved in pathogenesis or drug resistance of MM
miRNAs

Dysregulation

Outcome

Refs.

miR-21

Upregulation

Inhibition of apoptosis and increase drug resistance

miR-125b

Upregulation

Reduction of cell death in dexamethasone induced MM (drug resistance)

miR-15a

miR-16

Downregulation

Regulation of MM cell proliferation in vitro and in vivo

Downregulated in patients with relapsed/refractory disease (drug resistance)

miR-221/222

Upregulation

Inhibition of apoptosis and modulation of drug influx-efflux and ABC transporters (drug resistance)

miR-27a

Downregulation

Downregulated in MM patients with bortezomib-refractory status (drug resistance)

miR-149

Downregulation

Downregulated in glucocorticoid resistant MM cells by disturbing epigenetic landscape, leading to overexpression of MMP-9 gene which is involved in bone remodeling and tumor invasion in MM

miR-631

Downregulation

Modulates UbcH10/MDR1 pathway which is associated with the development of BTZ resistance in myeloma cells

miR-202

Downregulation

Involved on drug resistance of MM cells by targeting JNK/SAPK signaling pathway

miR-30c

Downregulation

Downregulated as a result of interaction between MM cells and bone marrow stromal cells, which in turn activation of oncogenic Wnt/β-catenin/BCL9 pathway and promote MM cell proliferation, drug resistance and formation of MM cancer stem cells.

miR-137/197

Downregulation

Modulates MCL-1 which is dysregulated in multiple myeloma cells and overexpression of MCL-1 is associated with relapse and poor survival

miR-17-92 cluster

miR-106~363 cluster

Upregulation

High level is associated with shorter overall survival

miR-148a & miR-20a

Upregulation

Shorter relapse-free survival

let-7e, miR-125a-5p, and miR-99b cluster

Upregulation

Overexpression in t(4;14) patients

miR-140-3p

Downregulation

Altered expression due to the occurrence of several allelic imbalances or loss of heterozygosity in 16q2 region

miR-32

and

miR-17

~

92

cluster

Upregulation

Upregulated in MM patients and cell lines but not in MGUS or healthy PCs

Upregulation

Inhibition of IL-6 growth signaling

miR106b

~

25

cluster,

miR-181a

/

b

,

miR-32

Upregulation

Targeting of the genes which involved in p53 regulation

miR-1/miR-133a cluster

Upregulation

Overexpressed in MM patients with t(14;16)

miR-135b and miR-146a

Downregulation

Downregulated in MM with t(4;14) and targeted the genes which are involved in IL-1 signaling pathway

miR-214

Downregulation

Positive regulation of P53 and inhibition of DNA replication

miR-29b

Downregulation

Reduction of apoptosis by upregulation of MCL1

miR-192, miR-194, miR-215

Downregulation

p53-inducible microRNAs which modulate MDM2 expression regulate IGF pathway and enhance migration of plasma cells into bone marrow
Epigenetic dysregulation and DR in MM
A triad of "miRNA-drug-target" shapes the drug response of MM cells
Many studies have demonstrated that miRNAs could be involved in DR of MM (listed in Table
1
). It has recently been suggested that miRNAs can indirectly affect the efficacy of an anti-tumor drug depending on whether their target has negative or positive impact on the drug function [
34
]. This concept extends the function of miRNAs beyond what we know as stunning performers in the genome regulating expression of genes and denotes a significant role of these small molecules in DR of tumor cells [
15
]. However, miRNA expression pattern which would possibly be altered by the neoplastic context is the determining factor. This means downregulated miRNA (TS-miRNA) can boost or lower the efficacy of the drug, respectively, if the protein targeted by a specific miRNA promotes or dampens drug effects. The contrasting scenario will apply when the expression level of miRNAs in tumor context is high (OncomiR). MiR-221/222 and miR-21 are two known oncogenic miRNAs with high expression in MM [
35
–
38
] and other cancers [
39
–
42
]. They target the tumor suppressor PTEN and pro-apoptotic PUMA, two proteins known to be upregulated by BTZ [
43
,
44
]. In addition, miR-451 regulates stemness of MM side population and inhibition of this miRNA enhances anti-myeloma agents' effectiveness, through increasing cells apoptosis and reducing MDR1 (multidrug resistance 1) gene expression [
45
]. These miRNA-target interactions had negative impact on drug function in tumor cells, hence occurrence of DR. Notably, synthetic inhibitors of the oncomiRs miR-21 and miR221/222 have been successfully administered to preclinical models of MM yielding prominent anti-tumor effects [
35
–
38
]. MiR-27a was identified as a tumor suppressor to be downregulated in MM [
46
] and leukemia [
47
] cells and targeted the oncogenes CDK5 and P-glycoprotein, respectively, which were highly expressed in tumor cells culminating in the same outcome as above. MiR-29b is another example of TS-miRNAs which was significantly reduced in BTZ-resistant cells as well as in cells resistant to second-generation PIs carfilzomib and ixazomib. miR-29b targeted the proteasome activator PA20 and disrupted aggresome/autophagosome formation to enhance the anti-myeloma effects of BTZ [
48
]. It is not surprising to expect that the target of the miRNA in this triad could also be an epigenetic modifying enzyme like EZH2 or HDACs whereby their interaction would possibly function through an established loop to sustain MM cell drug response (see below for further explanations). These statements highlight the notion that the function of an anti-myeloma drug, e.g., BTZ, or how the MM cells respond to the drug can be shaped by the pattern of miRNA-target interaction which in some cases will end in therapy resistance. The above scenario has been illustrated in Fig.
1
.
×
Epigenetic modifications and miRNAs interplay: a scenario in the context of anti-myeloma drug
Taken all together, in the setting of MM cells, the mutual interaction between miRNAs and epigenetic markers plays an important role in regulation of drug response of MM cells.
Clinical application of epigenetic inhibitors in combination with miRNAs in MM
Strategies for clinical application of epigenetic inhibitors including DNMT, HDAC, and HAT inhibitors in MM therapy have been reviewed elsewhere [
65
,
66
]. Generally, these inhibitors have been administered in combination regimens in MM. For instance, EZH2 inhibitors have been applied to clinical trials in lymphoma and are suggested as promising therapeutic strategy in MM in combination with IMiDs [
8
] and proteasome inhibitors [
67
]. Kikuchi et al. showed that HDACs were critical targets of BTZ and knockdown of HDAC1 enhanced BTZ-induced apoptosis, whereas HDAC1 overexpression conferred resistance to BTZ in MM cells, suggesting that combination of BTZ and HDAC inhibitors could be a more efficient treatment strategy for MM [
68
]. Indeed, HDAC inhibitors have also been applied to clinical therapies of MM in combination with IMiDs or proteasome inhibitors [
69
,
70
]. While miRNA mimics have been tested in many pre-clinical studies in MM, obstacles to apply these agents to MM clinical trials still persist [
71
]. Efficient delivery of nucleic acids into tumor tissues and their uptake specifically by the tumor cells have been stressed to be the challenging issues. On the other hand, considering an established functional interaction between miRNAs and epigenetic regulators, which regulates MM cell drug responses, combination of miRNA mimics with inhibitors of these modifiers could be a more potent therapeutic strategy in MM patients in relapse or refractory to treatments.
Conclusions
Current era of MM therapy is witnessing the significant progress of strategies and approaches aiming mostly at overcoming the DR. While most novel treatments including proteasome inhibitors especially in combination modalities have proved to increase the survival of patients, MM still remains to be drug resistant and most patients relapse or become refractory. Studies have demonstrated that miRNA may be applied for the targeted delivery of personalized medicine to improve the outcome of MM patients [
72
]. Furthermore, the number of studies focusing on pre-clinical applications of miRNAs in MM is increasing; however, concerns and obstacles to these approaches in terms of translation to clinic still persist [
71
]. Epigenetics is perhaps taking an exciting and promising position at the frontier of MMDR mechanisms. Taking advantage of epigenetic regulation of miRNAs, future studies should attempt to examine therapeutic application of epigenetic markers to restore TS-miRNAs in MM pre-clinical models. This strategy will especially be promising when MM cases with resistance to HDAC inhibitors are dealt with [
73
].
In conclusion, epigenetics-miRNA axis plays a crucial role in MM pathogenesis and could provide potential therapeutic targets. However; due to limited studies, further in-depth studies in this regard are required to open a novel and exiting venue to understand the underlying mechanism of DR in MM, which tends to be the outstanding obstacle to MM therapy.
Acknowledgements
Not applicable.
Funding
The study was supported in part by the grants from Leukemia and Lymphoma Research Society of Canada (LLSC), Cancer Research Society (CRS) and Shanghai Science and Technology International Collaboration Project (No. 15410710300). The funding agencies played no role in the design, reviewing or writing the manuscript.
Availability of data and materials
Please contact author for data requests.
Authors' contributions
NR and JA drafted the manuscript. JH participated in the design of the study. HC conceived of the study, and participated in its design and coordination and helped to draft the manuscript. All authors read and approved the final manuscript.
Competing interests
The authors declare that they have no competing interests.
Consent for publication
Not applicable.
Ethics approval and consent to participate
Not applicable.
Publisher's Note
Springer Nature remains neutral with regard to jurisdictional claims in published maps and institutional affiliations.
Open Access
This article is distributed under the terms of the Creative Commons Attribution 4.0 International License (
http://​creativecommons.​org/​licenses/​by/​4.​0/​
), which permits unrestricted use, distribution, and reproduction in any medium, provided you give appropriate credit to the original author(s) and the source, provide a link to the Creative Commons license, and indicate if changes were made. The Creative Commons Public Domain Dedication waiver (
http://​creativecommons.​org/​publicdomain/​zero/​1.​0/​
) applies to the data made available in this article, unless otherwise stated.