01.12.2018 | Review | Ausgabe 1/2018 Open Access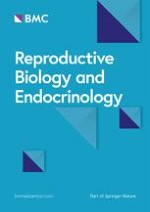 Role of L-carnitine in female infertility
Zeitschrift:
Autoren:

Ashok Agarwal, Pallav Sengupta, Damayanthi Durairajanayagam
Abstract
Background
L-carnitine (LC), and its acetylated form, acetyl L-carnitine (ALC), have immense functional capabilities to regulate the oxidative and metabolic status of the female reproductive system. The vulnerability of this system to free radicals demand for advanced strategies to combat them. For this purpose, the 'quasi vitamins' LC and ALC can be used either individually, or in combination with each other or with other antioxidants.
Main body
This review (a) summarizes the effects of carnitines on female fertility along with the findings from various in vivo and in vitro studies involving human, animal and assisted reproductive technology, and (b) proposes their mechanism of actions in improving female fertility through their integrated actions on reducing cellular stress, maintaining hormonal balance and enhancing energy production. They reportedly aid β-oxidation in oocytes, maintain its cell membrane stability by acetylation of phospholipids and amphiphilic actions, prevent free radical-induced DNA damage and also stabilize acetyl Co-A/Co-A ratio for adequate acetyl storage as energy supply to maintain the robustness of reproductive cells.
Conclusion
While both LC and ALC have their applications in improving female fertility, ALC is preferred for its better antioxidant properties and LC for amelioration of energy supply to the cells. These beneficial effects show great promise in its application as a treatment option for women facing infertility disorders.