01.12.2018 | Research | Ausgabe 1/2018 Open Access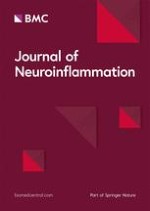 Role of the indoleamine-2,3-dioxygenase/kynurenine pathway of tryptophan metabolism in behavioral alterations in a hepatic encephalopathy rat model
Zeitschrift:
Autoren:

Xi Jiang, Lexing Xu, Lin Tang, Fuhe Liu, Ziwei Chen, Jiajia Zhang, Lei Chen, Cong Pang, Xuefeng Yu
Wichtige Hinweise
Electronic supplementary material
Abstract
Background
This study aims to explore the role of indoleamine-2,3-dioxygenase (IDO)/kynurenine (KYN) pathway of tryptophan (TRY) metabolism in behavioral alterations observed in hepatic encephalopathy (HE) rats.
Methods
Expression levels of proinflammatory cytokines were tested by QT-PCR and ELISA, levels of IDOs were tested by QT-PCR and Western blot, and levels of 5-hydroxytryptamine (5-HT), KYN, TRY, 3-hydroxykynurenine (3-HK), and kynurenic acid (KA) in different brain regions were estimated using HPLC. Effects of the IDO direct inhibitor 1-methyl-
l
-tryptophan (1-MT) on cognitive, anxiety, and depressive-like behavior were evaluated in bile duct ligation (BDL) rats.
Results
Increased serum TNF-α, IL-1β, and IL-6 levels were shown in rats 7 days after BDL, and these increases were observed earlier than those in the brain, indicating peripheral immune activation may result in central upregulation of proinflammatory cytokines. Moreover, BDL rats showed a progressive decline in memory formation, as well as anxiety and depressive-like behavior. Further study revealed that IDO expression increased after BDL, accompanied by a decrease of 5-HT and an increase of KYN, as well as abnormal expression of 3-HK and KA. The above results affected by BDL surgery were reversed by IDO inhibitor 1-MT treatment.
Conclusion
Taken together, these findings indicate that (1) behavioral impairment in BDL rats is correlated with proinflammatory cytokines; (2) TRY pathway of KYN metabolism, activated by inflammation, may play an important role in HE development; and (3) 1-MT may serve as a therapeutic agent for HE.