01.03.2012 | Experimental research | Ausgabe 3/2012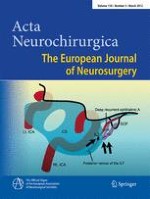 Rosiglitazone ameliorates the histological parameters of the dorsal root ganglion and functional assessment after sciatic nerve injury in the rat
Zeitschrift:
Autoren:

Ali Noorafshan, Khatoon Shariat, Saied Karbalay-Doust, Amene Omidi
Wichtige Hinweise
Comment
A clearly presented and well-organised manuscript.
William Lowry Maxwell
Glasgow, UK
Abstract
Background
This study investigates the effects of rosiglitazone (a peroxisome proliferator-activated receptor-gamma) on the histological parameters of the dorsal root ganglion (DRG) and the recovery potential of the injured sciatic nerve in rats using stereological methods.
Methods
The rats were divided into four groups including control, sham-operated, sciatic nerve crush (SNC), and SNC + rosiglitazone treatment (5 mg/kg body weight/day). The sciatic functional index (SFI) was used to evaluate functional recovery. The main DRG neurons were defined as either A cells (the larger cell with a central nucleolus in the nucleus and granulated cytoplasm) or B cells (the smaller cell with multiple peripherally located nucleoli and homogenous cytoplasm). Satellite cells (supporting) surround the neuron cell body.
Results
The volume and surface of A and B cells decreased in the SNC group compared to the sham-operated group. In the SNC + rosiglitazone group, the volume of A and B cells decreased to a lesser extent, and was ∼30% and ∼48% higher in comparison with the SCN group. In the SNC + rosiglitazone rats the surface of the A and B cells decreased to a minor extent, and was ∼45% and ∼21% higher in comparison with the SNC animals. In rosiglitazone-treated rats the number of the A, B, and satellite cells decreased less, and was ∼38%, ∼34%, and ∼29% higher than in the SNC rats. The SFI score improved in SNC + rosiglitazone rats in comparison with non-treated animals.
Conclusion
Rosiglitazone has an ameliorative effect on the DRG and enhances the functional recovery after SNC in rats.