01.03.2007 | Ausgabe 3/2007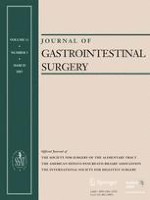 Roux-en-Y Drainage of the Pancreatic Stump Decreases Pancreatic Fistula After Distal Pancreatic Resection
Zeitschrift:
Autoren:

M. Wagner, B. Gloor, M. Ambühl, M. Worni, J. A. Lutz, E. Angst, D. Candinas
Wichtige Hinweise
Wagner and Gloor both contributed equally in this work.
Abstract
Clinically relevant fistula after distal pancreatic resection occurs in 5–30% of patients, prolonging recovery and considerably increasing in-hospital stay and costs. We tested whether routine drainage of the pancreatic stump into a Roux-en-Y limb after distal pancreatic resection decreased the incidence of fistula. From October 2001, data of all patients undergoing pancreatic distal resection were entered in a prospective database. From June 2003 after resection, the main pancreatic duct and the pancreatic stump were oversewn, and in addition, anastomosed into a jejunal Roux-en-Y limb by a single-layer suture (
n
 = 23). A drain was placed near the anastomosis, and all patients received octreotide for 5–7 days postoperatively. The volume of the drained fluid was registered daily, and concentration of amylase was measured and recorded every other day. Patient demographics, hospital stay, pancreatic fistula incidence (≥30 ml amylase-rich fluid/day on/after postoperative day 10), perioperative morbidity, and follow-up after discharge were compared with our initial series of patients (treated October 2001–May 2003) who underwent oversewing only (
n
 = 20). Indications, patient demographics, blood loss, and tolerance of an oral diet were similar. There were four (20%) pancreatic fistulas in the "oversewn" group and none in the anastomosis group (
p
 < 0.05). Nonsurgical morbidity, in-hospital stay, and follow-up were comparable in both groups.