01.12.2017 | Research | Ausgabe 1/2017 Open Access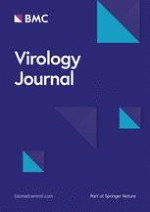 Rubella, herpes simplex virus type 2 and preeclampsia
Zeitschrift:
Autoren:

Shimos A. Alshareef, Ahmed M. Eltom, Abubakr M. Nasr, Hamdan Z. Hamdan, Ishag Adam
Abstract
Background
Preeclampsia is a major health problem. Although, the pathophysiology of preeclampsia is not fully understood, there are recent studies on association between infections and preeclampsia.
Objective
The aim of the present study was to investigate the association between maternal seropositivity of rubella, Herpes simplex virus type 2 (HSV-2) and preeclampsia.
Method
A case –controls study (90 women in each arm) was conducted at Saad Abualila Maternity Hospital, Khartoum, Sudan.
The cases were women with preeclampsia and the controls were healthy pregnant women. Rubella and HSV-2 IgG antibodies were analysed in the maternal sera of all of the participants using ELISA.
Results
There was no significant difference in the age, parity and gestational age between the two groups. Maternal serum IgG seropositivity for rubella (92.2% vs. 34.4%,
P
< 0.001) and HSV-2 (87.8% vs. 57.8%,
P
< 0.001) were significantly higher in preeclampsia than in the controls. There was no significant difference in the maternal serum IgM seropositivity for rubella (3.3% vs. 2.2%,
P
= 0.650) and HSV-2 (2.2% vs. 1.1%,
P
= 0.560). All the IgM seropositive cases were IgG seropositive too. In binary logistic regression women with rubella (OR = 4.93; 95% CI = 2.082–11.692,
P
< 0.001) and HSV-2 (OR = 5.54; 95% CI = 2.48–12.38,
P
< 0.001) IgG seropositivity were at higher risk for preeclampsia.
Conclusion
In the current study rubella and HSV-2 IgG seropositivity is associated with preeclampsia. Preventive measure should be implemented.