01.12.2018 | Research article | Ausgabe 1/2018 Open Access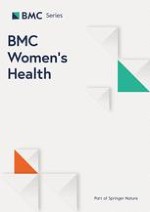 Rubella natural immunity among adolescent girls in Tanzania: the need to vaccinate child bearing aged women
Zeitschrift:
Autoren:

Mariam M. Mirambo, Mtebe Majigo, Seth D. Scana, Martha F. Mushi, Said Aboud, Uwe Groß, Benson R. Kidenya, Stephen E. Mshana
Abstract
Background
Rubella primary infection during early stages of pregnancy is associated with high risk of congenital Rubella syndrome (CRS). Prevention of CRS in the resource-limited countries requires multiple strategies. Here, we document the data on the magnitude of Rubella natural immunity among adolescent girls which is a crucial group in devising effective control strategies to prevent CRS.
Methods
A cross sectional study involving 397 adolescent girls was conducted in the city of Mwanza involving five secondary schools. Socio-demographic and other relevant information were collected using pre-tested data collection tool. Rubella IgG antibodies were determined using enzyme immunoassay. The presence of Rubella IgG titers of >10 IU/ml indicated natural immunity.
Results
The mean age of the study participants was 15.18 ± 1.48 years. Of 397 girls, 340 (85.6%) and 57 (14.4%) were from secondary schools representing peri-urban and rural areas, respectively. Out of 397 girls, 90.4% (95% CI: 87-93) were found to be naturally immune with median Rubella IgG antibodies titers of 56.7 IU/ml interquartile range (IQR): 40.8-137. The median Rubella IgG antibodies titers were significantly high in adolescent girls from families with high socio-economic status (63.96 vs. 47.13 IU/ml,
P
< 0.001) and in adolescent girls from peri-urban areas of the city (63.33 vs. 39.9 IU/ml, P < 0.001).
Conclusion
The majority of adolescent girls in the city of Mwanza are naturally immune to Rubella virus. There is a need to compare the effectiveness of screening and vaccinating susceptible adolescent girls with the effectiveness of vaccinating all women of childbearing in controlling CRS in low-income countries.