01.12.2015 | Research article | Ausgabe 1/2015 Open Access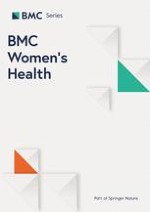 Rural women are more likely to use long acting contraceptive in Tigray region, Northern Ethiopia: a comparative community-based cross sectional study
Zeitschrift:
Autoren:

Mussie Alemayehu, Aster Kalayu, Alem Desta, Hailay Gebremichael, Tesfalem Hagos, Henock Yebyo
Wichtige Hinweise
Competing interests
The authors declare that they have no competing interests.
Authors' contributions
MA, AK and AD: initiation of the study, design, analysis and writing of the manuscript. AK, HY, HG and TH: involving in the design, participating in organizing the data collection process and writing of the manuscript. All authors read and approved the final manuscript and have equal contribution.
Abstract
Background
In the latest report of Ethiopian Demographic and Health Survey (EDHS) 2011, the maternal mortality ratio (MMR) was estimated at 676/100,000 live births, with total fertility rate at 4.8 and contraceptive prevalence rate at 29 %. Knowledge and utilization of long acting contraceptive in the Tigray region are low. This study aims at comparing and identifying factors related to the utilization of long acting contraceptive in urban versus rural settings of Ethiopia.
Methods
A comparative community-based cross-sectional study, comprised of quantitative and qualitative methods, was conducted among 1035 married women in Wukro (urban area) and Kilteawlaelo district (rural area) in March, 2013. Stratified sampling technique was employed to approach the study participants. Data were analyzed using SPSS version 20. Multiple logistic regression analysis was used to identify the respective effect of independent predictors on utilization of long acting contraceptive.
Results
The proportion of long acting contraceptive use among the respondents was 19.9 % in the town of Wukro and 37.8 % in the district of Kilteawlaelo. Implanon was the most common type of contraceptive used in both districts, urban (75 %) and rural (94 %). The odds of using the long acting contraceptive method were three times higher among married women in the rural areas as compared with the urban women [AOR = 3. 30; 95 %, CI:2.17, 5.04]. No or limited support from male partners was an obstacle to using long acting contraceptive method [AOR = 0. 24, 95 of CI: 0.13, 0.44]. Moreover, married women whose partner did not permit them to use long acting contraceptive [AOR = 0. 47, 95 % of CI: 0.24, 0.92] and women who attended primary education [AOR = 0.24, 95 %, CI: 0.13, 0.44] were significantly associated with long acting contraceptive use.
Conclusion
Overall, the proportion of long acting contraceptive use has found to be low. Rural women were more likely to use long acting contraceptives as compared to urban women. Moreover, educational status and the partner's permission to use contraception could influence the utilization of long acting contraceptives.