01.12.2015 | Research article | Ausgabe 1/2015 Open Access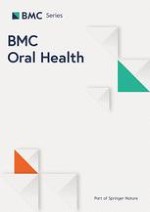 S100, bcl2 and myeloperoxid protein expirations during periodontal inflammation
Zeitschrift:
Autoren:

Yevhen Kuzenko, Anatoliy Romanyuk, Antonina Politun, Ludmila Karpenko
Wichtige Hinweise
Competing interests
The authors declare that they have no competing interests.
Authors' contributions
PCCF were responsible for the study design. SCT analyzed and interpreted the data. MTX wrote the report. BFPP did the laboratory work. RM, helped to draft the manuscript. All authors read, commented and approved the final article.
Abstract
Background
Periodontal inflammation is characterized by injuries in collagen, epithelial, bone tissues. The hypotheses to be tested were relationship between the s100, bcl2 and myeloperoxidase in gingival tissues (MPO does affect the level of s100, bcl2). The object of this study was to investigate of s100 expression, bcl2 expression and myeloperoxidase expression in periodontal inflammation.
Methods
27 patients (giant-cell epulis) and 30 patients (acute and chronic inflammations) were included in the study for s100 expression, bcl2 expression and myeloperoxidase expression by immunohistochemistry and hematoxylin - eosin.
Results
Giant-cells in epulis positivity for myeloperoxidase has been observed in 100 % However, only 75.31 % of giant-cells were positive for bcl2 expression. Acute 98.2 %, and chronic 89.28 % inflammation was a significant positive for myeloperoxidase. The immunohistochemical findings of s100, bcl 2 and myeloperoxidase in epithelial layers have showed the result of 100 %, 82,2 %, 100 % positive cells in acute and 100 %, 78.25 %, 100 % in chronic process of inflammation respectively.
Conclusion
The results indicate that the pathogenesis of periodontal inflammation might involve inhibition of cell death, through the overexpression of bcl-2, due to identifying factors myeloperoxidase (result in the DNA damage by the product of catalysis). The highest levels of s100 activity have been found at sites with chronic inflammation.