01.12.2015 | Research article | Ausgabe 1/2015 Open Access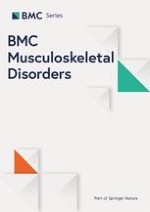 Screening for IgG4-type anti-nuclear antibodies in IgG4-related disease
Zeitschrift:
Autoren:

Kazuhiro Kiyama, Hajime Yoshifuji, Tsugumitsu Kandou, Yuji Hosono, Koji Kitagori, Ran Nakashima, Yoshitaka Imura, Naoichiro Yukawa, Koichiro Ohmura, Takao Fujii, Daisuke Kawabata, Tsuneyo Mimori
Wichtige Hinweise
Competing interests
The authors declare that they have no competing interests.
Authors' contributions
TM provided the idea of IgG4-subclass autoantibody in IgG4-RD. K. Kiyama and HY designed the study and collected the clinical data. K. Kiyama, HY, TK, and RN performed experiments and evaluations. DK gave significant suggestions and advice to the study. All the authors contributed to the composition of the manuscript.
Abstract
Background
Immunoglobulin (Ig) G4-related disease (IgG4-RD) is characterized by elevated serum IgG4 and infiltration of IgG4+ plasma cells into multiple organs. It is not known whether serum IgG4 is autoreactive in IgG4-RD.
Methods
We measured anti-nuclear antibody (ANA) in 19 IgG4-RD cases, determined IgG subclasses of the ANA, and compared them with those of other systemic autoimmune diseases (systemic lupus erythematosus, Sjögren's syndrome, systemic sclerosis, and polymyositis), using subclass-based ANA test (indirect immunofluorescence).
Results
58 % of IgG4-RD cases were ANA-positive (cut-off: 1:40). Whereas their subclass of ANA was predominantly IgG2, we observed no IgG4-type ANA. In systemic autoimmune diseases, subclasses of ANA were mostly IgG1, 2, or 3, but IgG4-type ANA was very rarely detected. We also found several patients in whose serum ANA patterns differed among IgG subclasses, probably due to the difference of corresponding autoantigens.
Conclusions
Although IgG4 is highly elevated in sera of IgG4-RD patients, their ANA do not include IgG4 subclass. These results offer new insight into the role of IgG4 and the pathogenesis of IgG4-RD, implying that each IgG subclass tends to cover its own spectrum of antigens, and IgG4 is not preferentially used to make ANA.