01.12.2017 | Research article | Ausgabe 1/2017 Open Access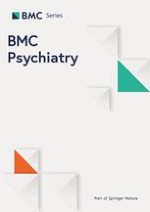 Separating obsessive-compulsive disorder from the self. A qualitative study of family member perceptions
Zeitschrift:
Autoren:

Rebecca Pedley, Penny Bee, Katherine Berry, Alison Wearden
Abstract
Background
Obsessive-compulsive disorder (OCD) is a condition which can have major effects on the life of both the sufferer and their family members. Previous research has shown that the impact of illness on family members is related to their conceptualisation of the illness. In the present study we used qualitative methods to explore illness perceptions in family members of people with OCD.
Method
Fourteen family members of people meeting diagnostic criteria for OCD within the previous year took part in a semi-structured interview. Transcribed interviews were analysed using thematic analysis.
Results
OCD was viewed as originating from non-modifiable endogenous factors, particularly personal characteristics. Ambiguity about the boundary between OCD and the person was further heightened by a lack of distinction in family members' interpretations about which behaviours were a problematic symptom of a mental health problem and which were behaviours performed for enjoyment or the purposeful pursuit of a goal. The perceived close relationship between OCD and the person appeared to lead to pessimism regarding the likelihood of recovery. Some individuals viewed OCD as presenting on a continuum such that individuals with sub-clinical symptoms exist on the same spectrum as those with the mental health problem. For some however, labelling of sub-clinical symptoms as OCD by members of the public was a source of frustration for families, who felt that the severity of OCD was unrecognised.
Conclusions
Family members' perceptions of the link between OCD and the person and of a spectrum of OCD presentation within the general population, may represent important dimensions of illness perception, which are not currently represented within existing models or assessment measures of illness perception. The perceptions that individuals hold about a health problem have been shown to be important in determining their coping responses to that condition. Further study using larger samples and quantitative methods are needed to understand whether these novel perceptions are associated with coping responses and outcomes in family members and people with OCD. If linked, clinicians may need to identify and challenge unhelpful family member perceptions as part of psychological therapy for families living with OCD.