15.12.2016 | Original Article | Ausgabe 1/2017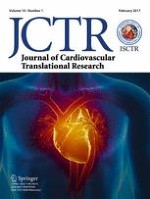 Serum miR-92a-3p as a New Potential Biomarker for Diagnosis of Kawasaki Disease with Coronary Artery Lesions
Zeitschrift:
Autoren:

Xing Rong, Lianhong Jia, Lanlan Hong, Lulu Pan, Xiangyang Xue, Chunxiang Zhang, Jiacheng Lu, Zengyou Jin, Huixian Qiu, Rongzhou Wu, Maoping Chu
Wichtige Hinweise
Xing Rong and Lianhong Jia contributed equally to this work.
Abstract
Recent studies have suggested that serum microRNAs (miRNAs) are novel biomarkers for many cardiovascular diseases, but their role in Kawasaki disease (KD) is still unclear. We demonstrated that serum miR-92a-3p levels were significantly higher in children with KD compared with children with fever and controls (both
P
 < 0.05). When the disease recovered, miR-92a-3p levels returned to those of controls. Clinical and pathological data showed that high levels of miR-92a-3p were significantly associated with coronary artery lesions (CALs). Analysis of the receiver operating characteristic (ROC) curve showed that serum miR-92a-3p had a sensitivity of 81.8% and a specificity of 66.7% for distinguishing KD with CALs from KD without CALs. The area under the curve was 0.816 (
P
 < 0.05, 95% CI 0.669–0.962). Therefore, the miRNA miR-92a-3p may be used as a potential biomarker for diagnosis of KD and KD with coronary artery lesions.