01.12.2016 | Research | Ausgabe 1/2016 Open Access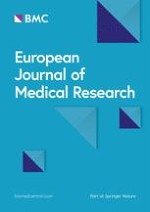 Serum prolactin as a biomarker for the study of intracerebral dopamine effect in adult patients with phenylketonuria: a cross-sectional monocentric study
Zeitschrift:
Autoren:

Eszter Juhász, Erika Kiss, Erika Simonova, Attila Patócs, Peter Reismann
Abstract
Background
It has been previously postulated that high phenylalanine (Phe) might disturb intracerebral dopamine production, which is the main regulator of prolactin secretion in the pituitary gland. Previously, various associations between Phe and hyperprolactinemia were revealed in studies performed in phenylketonuria (PKU) children and adolescents. The aim of the present study was to clarify whether any relation between serum phenylalanine and prolactin levels can be found in adult PKU patients.
Patients and methods
We conducted a cross-sectional, monocentric study including 158 adult patients (male
n
= 68, female
n
= 90) with PKU. All patients were diagnosed during newborn screening and were treated since birth. Serum Phe, tyrosine (Tyr), prolactin (PRL), and thyroid-stimulating hormone (TSH) levels were measured, and Phe/Tyr ratio was calculated. Males and females were analyzed separately because the serum prolactin level is gender-dependent.
Results
No significant correlations were found between serum phenylalanine, tyrosine, or the Phe/Tyr ratio and serum prolactin level either in the male or in the female group.
Conclusions
In treated adult PKU patients, the serum prolactin level may not be significantly influenced by Phe or Tyr serum levels.