01.12.2017 | Research article | Ausgabe 1/2017 Open Access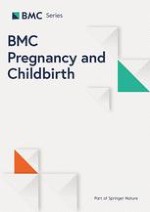 Severe maternal outcomes and quality of care at district hospitals in Rwanda– a multicentre prospective case-control study
Zeitschrift:
Autoren:

Felix Sayinzoga, Leon Bijlmakers, Koos van der Velden, Jeroen van Dillen
Wichtige Hinweise
Electronic supplementary material
Abbreviations
HMIS
Health management information system
MDG
Millennium development goals
MNMR
Maternal near-miss mortality ratio
RDHS
Rwanda demographic health surveys
SDG
Sustainable development goals
SMOR
Severe maternal outcome ratio
WHO
World Health Organization
Background
Globally, the Maternal Mortality Ratio (MMR) has fallen by nearly 44% over the past 25 years, to an estimated 216 maternal deaths per 100,000 live births in 2015. Despite this global decline, the magnitude of the reduction differed substantially between regions, with low and middle-income countries accounting for approximately 99% of global maternal deaths and sub-Saharan Africa alone accounting for roughly 66% [
1
]. Rwanda is one of only four countries that have achieved the Millennium Development Goals 4 and 5 (MDGs 4 and 5) [
2
]. According to the Rwanda Demographic Health Survey (RDHS) 2014–2015, the MMR decreased from 1071 in 2000 to 210 in 2015, while the percentage of institutional deliveries increased from 27% to 91% over the same period [
3
,
4
]. However, a fast increase of deliveries in health facilities may compromise the quality of care that mothers receive, especially in primary care facilities [
5
].
The Sustainable Development Goals (SDGs) now call for an acceleration of progress in order to achieve a global MMR of 70 maternal deaths per 100,000 live births or less by 2030 [
1
]. Rwanda has demonstrated a strong political will to improve maternal and newborn health. One of the measures taken to achieve this was the introduction in 2009 of maternal death audits (MDA) on a routine basis nationwide [
6
]. However, since maternal mortality reveals only the tip of the iceberg, several countries have initiated maternal near-miss audits [
7
]. Rwanda might be able to further improve its performance by reviewing the circumstances that led to maternal near miss events where the women survived. By evaluating such cases much can be learnt about the processes in place and systemic deficiencies that cause failure to deal with maternal morbidities. For this purpose WHO recommends the near-miss approach for maternal health [
8
].
Few studies have been done on maternal near-miss in Rwanda. They were conducted in tertiary hospitals situated in Kigali [
9
–
11
], or in provincial referral hospitals that are better equipped than district hospitals in terms of infrastructure (e.g. intensive care units, ICU) and human resources [
12
]. District hospitals in Rwanda normally handle only cases that are referred by health centres, because of high-risk pregnancy or the occurrence of complications. Approximately 80% of all deliveries occur at the level of health centres [
13
]. Due to this risk selection system, near-miss data from tertiary or provincial hospitals do not reflect common practice at lower level health facilities. In addition, most studies on maternal near-miss are descriptive, based on case series. We conducted a multicentre, case-control study of severe maternal outcome (SMO) and women without SMO at district hospital level. Apart from the health outcomes, we also assessed process indicators, using standard indicators for quality of care.
Methods
Results
Discussion
The hospital based maternal mortality ratio was 233 (CI 110–360) per 100,000 live births. SMO.
and near-miss case ratios were relatively high at 38.4 (CI 33.4–43.4) and 36.0 (CI 31.1–40.9) per 1000 live births, respectively. Our study found a low mortality index (6.10) and a high maternal near-miss mortality ratio (15.5). Oxytocin was used for PPH prevention at 96.5% of all evaluated cases; magnesium sulphate as anticonvulsants in case of severe pre-eclampsia or eclampsia at 94.7%; and almost in all cases antibiotics were used in prophylaxis of sepsis in the event of a caesarean section or laparotomy, and in treatment of puerperal sepsis. Severe postpartum haemorrhage (23.4%), uterine rupture (22.9%), severe complications of abortion (16.8%), malaria (13.6%) and hypertensive disorders (8.9%) were the predominant causes of SMO. Case fatality for hypertensive disorders (eclampsia/pre eclampsia) was high in our settings at 10.5%. Being unmarried and developing a complication while gestational age was less than 36 weeks were identified as predictors for developing SMO and cases were associated with long stay at the hospital and stillbirth.
Conclusions
Severe maternal outcomes are frequent. The high ratios of SMO and coverage of life saving interventions call for improvements in the quality of case management and follow up of pregnant women in order to reduce maternal morbidity and mortality. PPH, eclampsia and ruptured uterus are conditions that need particular attention as these are major causes of SMO and their case fatality rates are high.
Unmarried women and women with gestational age below 36 weeks are more likely to develop an SMO and this is associated with a longer stay at the hospital and with stillbirth. Surveillance of near miss events would be a useful addition to maternal death audits. Ideally, the two instruments should be integrated into routine monitoring and surveillance, not necessarily with the intention to examine all near-miss events, but focused on maternal conditions that are known to have the highest CFR, especially PPH, eclampsia and ruptured uterus. Increasing the coverage of life-saving interventions – such as using oxytocin in the management of third stage of labour, which is currently a policy in many countries and which is also recommended by WHO – is appropriate but insufficient. There is a need for improvement of quality of care at the level of district hospitals, through improved referral practices and certain types of infrastructure such as blood banks; this would go a long way in providing true comprehensive emergency obstetric care. Health centres will continue to refer women with obstetric complications to district hospitals, and although certain delays are unavoidable they should be minimised as much as possible. There is much to be gained from routine confidential enquiry into obstetric cases, including near-miss events, so as to learn from the way they are managed at the various levels of the referral chain.
Acknowledgments
The authors thank administration and staff of Byumba, Nyamata, Nyagatare and Rwamagana hospitals, especially the maternity teams. Special gratitude goes out to Malka Karangwa, Marie Chantal Umulisa and Richard Supheert for their participation in the process of data collection.
Funding
This work was supported by the Netherlands Organisation for Scientific Research (NWO/WOTRO), which funded the Maternal Health and Health Systems in South Africa and Rwanda research project (MHSAR) as part of a larger research programme entitled "Global Health Policy and Health Systems".
NOW/WOTRO had no role in the design of this study and had not any role during its execution, analyses, interpretation of the data, or decision to submit results.
Availability of data and materials
All the necessary data and materials are within this manuscript. In case any more data or materials are needed, they are readily are available on request from the corresponding author according to the Rwanda Ministry of Health guidelines.
Ethics approval and consent to participate
The protocol for this study was approved both by the National Health Research Committee (NHRC/2015/PROT/006) and the Rwanda National Ethics Committee (105/RNEC/2015). Data collection did not require any direct interaction with patients. All needed data were extracted from health-facility records without any patient identification, no information was obtained directly from patients and no patient was interviewed. Some staff at participating district hospitals or at health centres that referred patients were interviewed to clarify certain information about individual cases. Confidential information about the identity of individual participants like identification number and patient file number were kept undisclosed by the data collector and were used only to complete forms in case of doubt or missing data. According to the Health Sector Research Policy on availability and data used and given the above precautions and that individual participants were not approached directly for data collection, informed consent from individual patients was considered not necessary.
Consent for publication
Not Applicable.
Competing interests
The authors declare that they have no competing interests.
Publisher's Note
Springer Nature remains neutral with regard to jurisdictional claims in published maps and institutional affiliations.
Open Access
This article is distributed under the terms of the Creative Commons Attribution 4.0 International License (
http://​creativecommons.​org/​licenses/​by/​4.​0/​
), which permits unrestricted use, distribution, and reproduction in any medium, provided you give appropriate credit to the original author(s) and the source, provide a link to the Creative Commons license, and indicate if changes were made. The Creative Commons Public Domain Dedication waiver (
http://​creativecommons.​org/​publicdomain/​zero/​1.​0/​
) applies to the data made available in this article, unless otherwise stated.